"If because of our design, more people can notice tools and love tools, and then be happy to try to do it or repair it yourself, to reduce more unnecessary waste; I believe this world will be better and better!"

It is for this simple reason that we try hard and insist on change; whenever we see the smiles, the exclamation and the expression of love that we are naturally exposed to when we touch our design, it is our greatest support and encouragement. With identity.

Continuing iThinking's "warm, harmonious, interesting, and a little surprise" product feature, this time Panda Mama is designed with a sitting posture and embracing arms, which strengthens its own affinity to close the invisible distance from the user ; It's a little change, I hope it can be a little more fun for everyone's life.

● Round and plump Q Meng appearance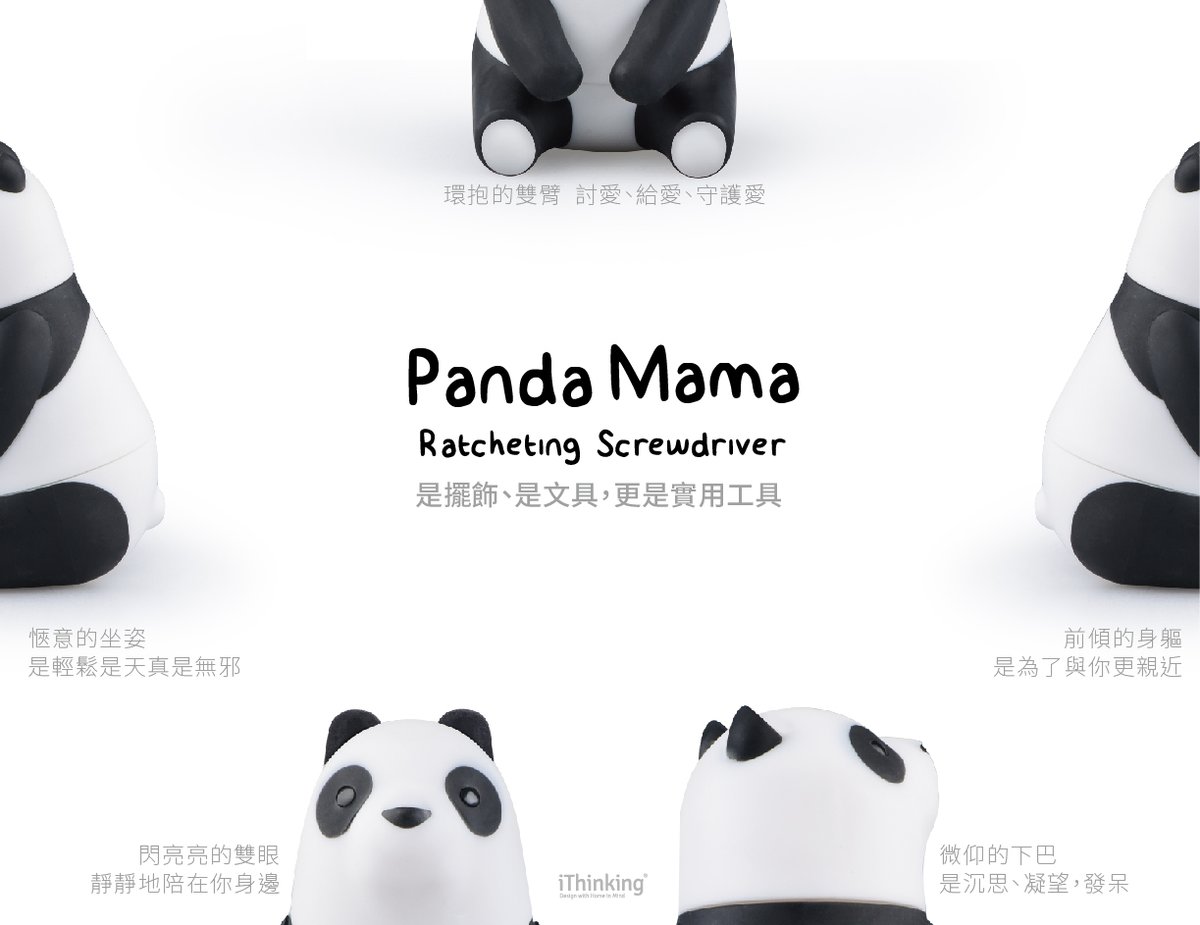 The reason why Panda Mama is cute is that it is round and blessed, and it looks carefree. It is relaxed, indisputable, and leisurely to sit lazily. It is a body that leans forward slightly. At one point, the slightly raised chin seems to be thoughtful, presenting the guardian image of love with the ringed arms, always with shiny eyes, beside you, quietly Stay with you, guard you.

● Arms embrace endless thoughts and creativity
Panda loves bamboo as everyone knows, the designer cleverly incorporates bamboo elements in Panda Mama's arms, holding a tangible bamboo is a pencil we are familiar with, but invisible is your endless literary thoughts and creativity.
● It is both a warm decoration and a practical tool
"Everyone has tools at home; but can you find them when needed?"
We all know that everything needs to be prepared for unexpected needs, but when it matters, we always forget or find where to put it ...
Therefore, Panda Mama was born; the main purpose is to solve the occasional need for removing and locking screws in daily home life.
The Panda Mama head is connected with a patented three-way ratchet screwdriver function, which is matched with 6 commonly used screwdriver heads in the interior of the bear's butt. The application range can be instantly widened and widened; making this usually warm and cute Sexual table decorations can always play the role of a small helper when needed.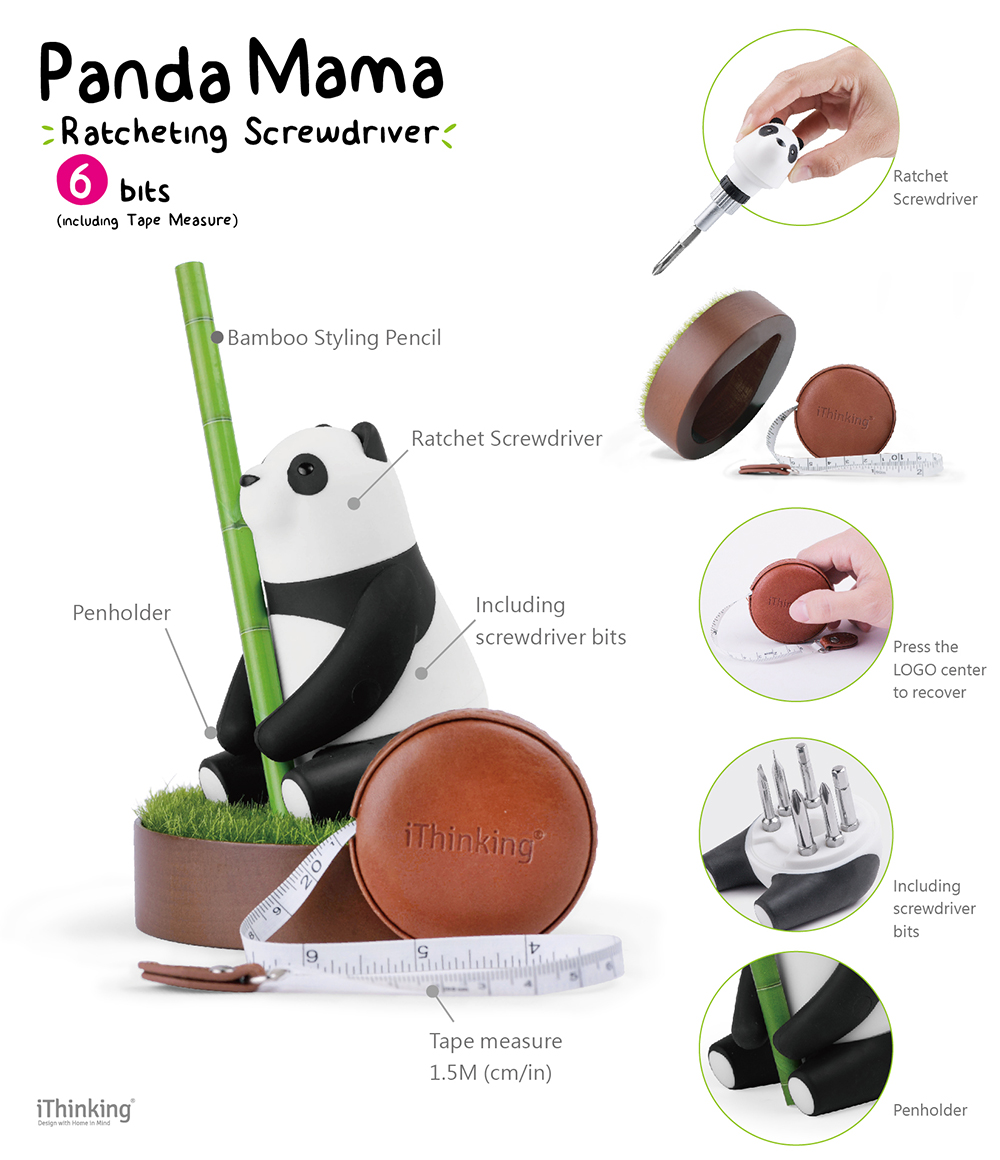 Instructions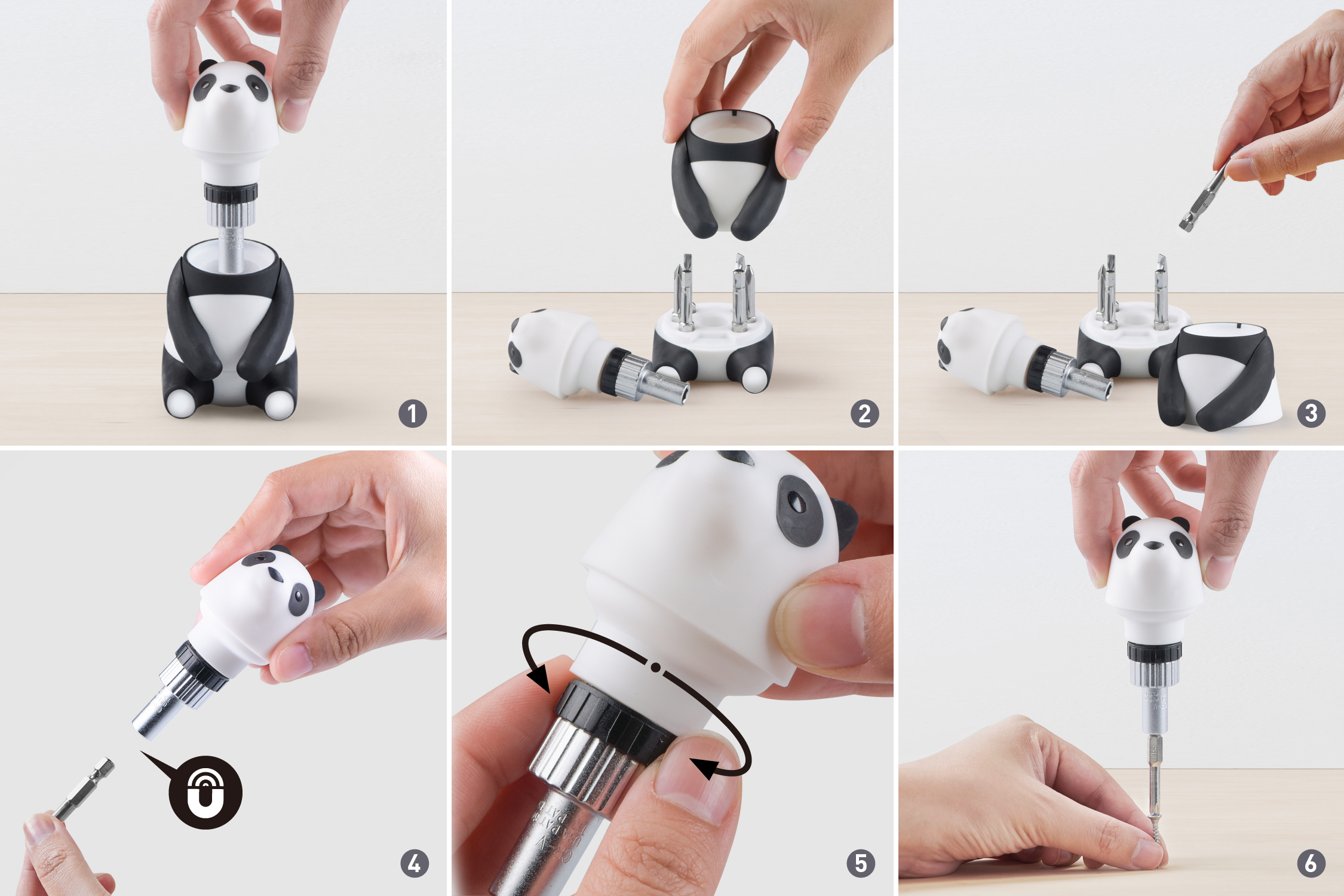 Color:
black / gray (two colors optional)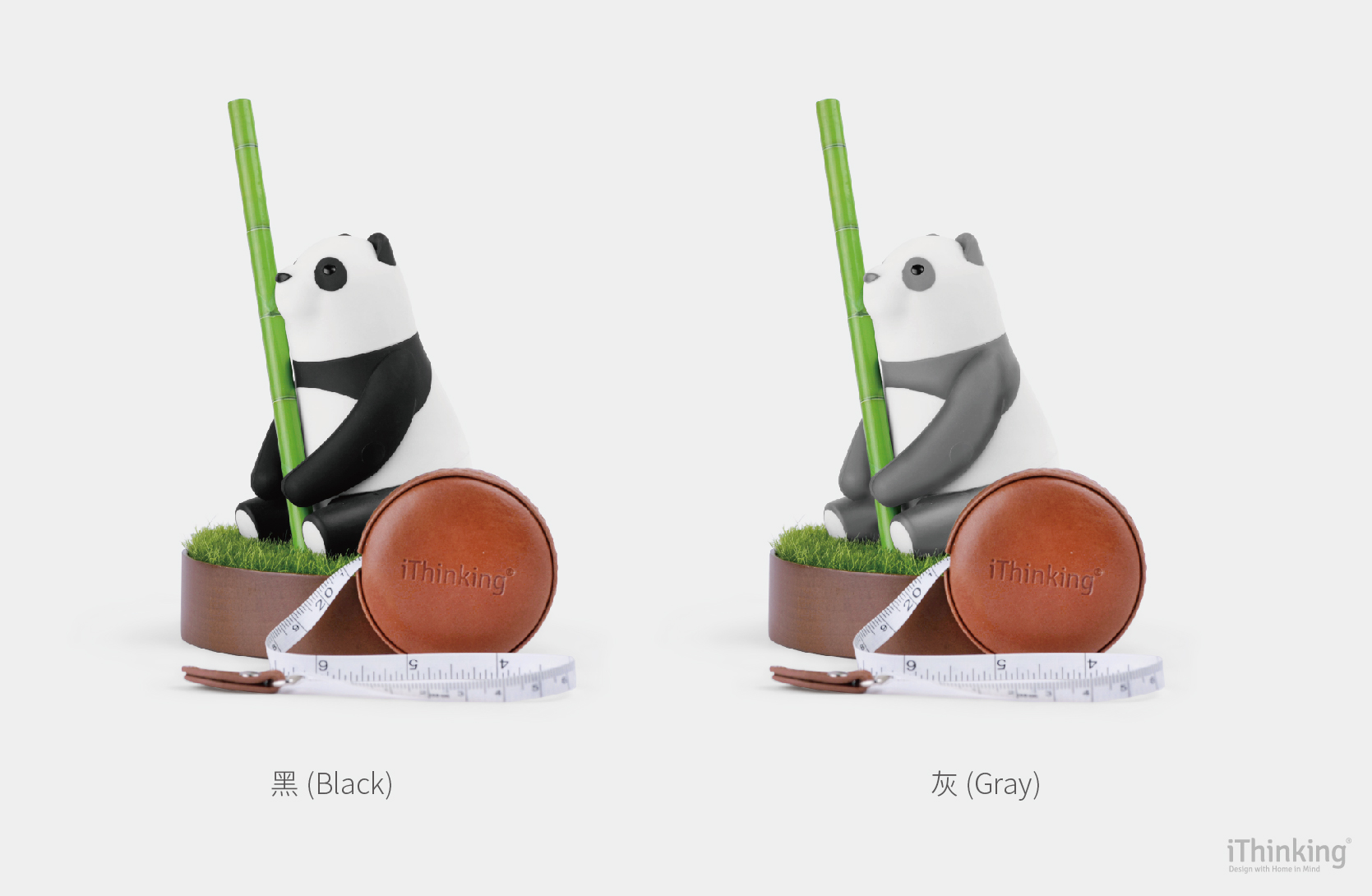 Exquisite packaging design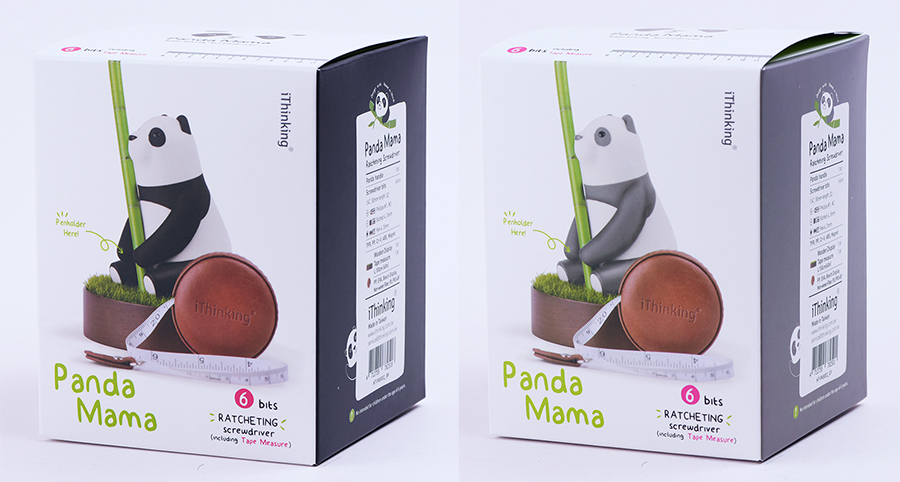 ● Height, weight and content
Product name: Panda Mama
Size: length 100.0x width 100.0x height 120.0 (mm)
Weight: 230g
Includes:
Panda Mama Basic x 1
Log turf display stand x 1
1.5m soft leather ruler x 1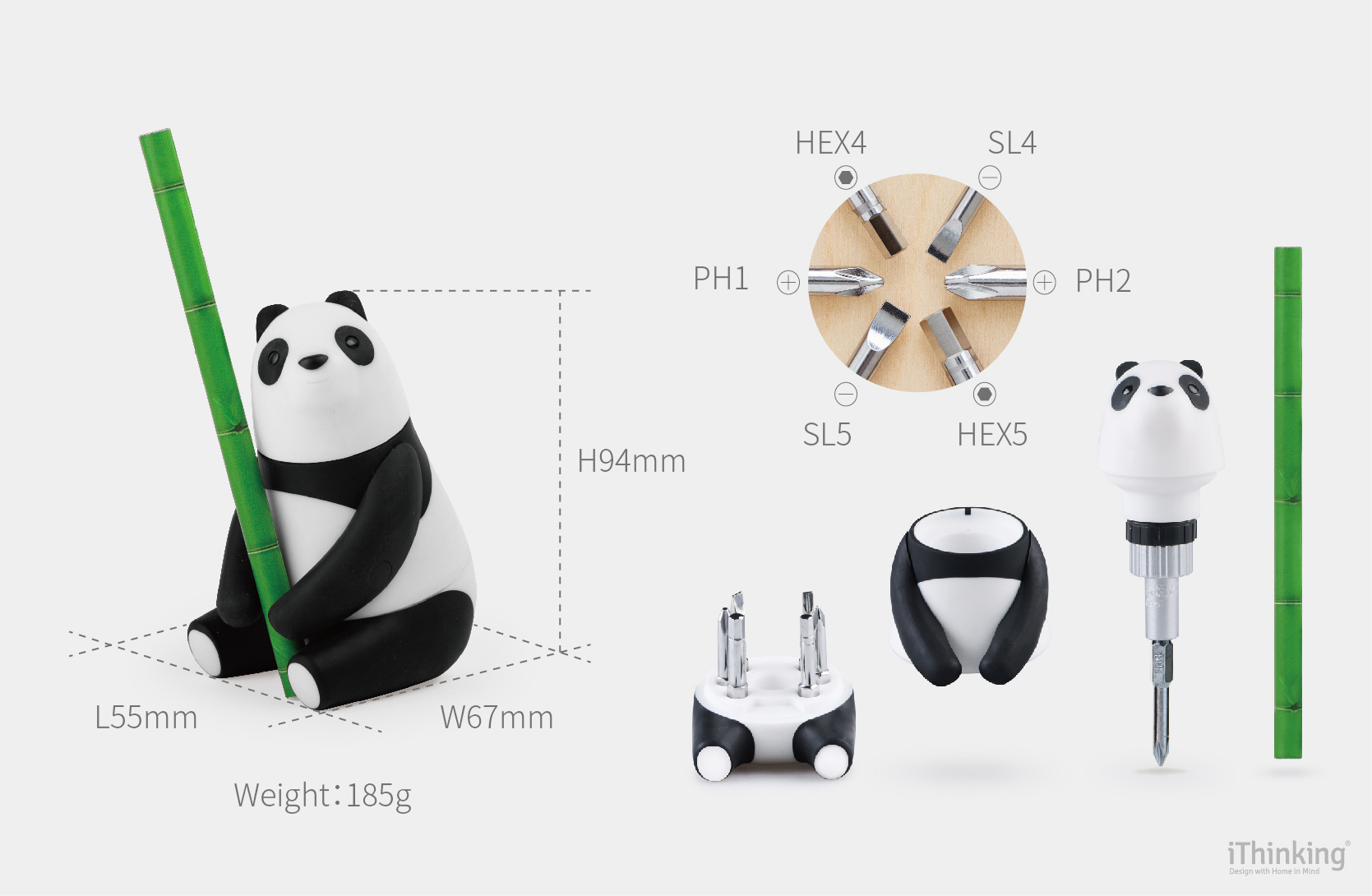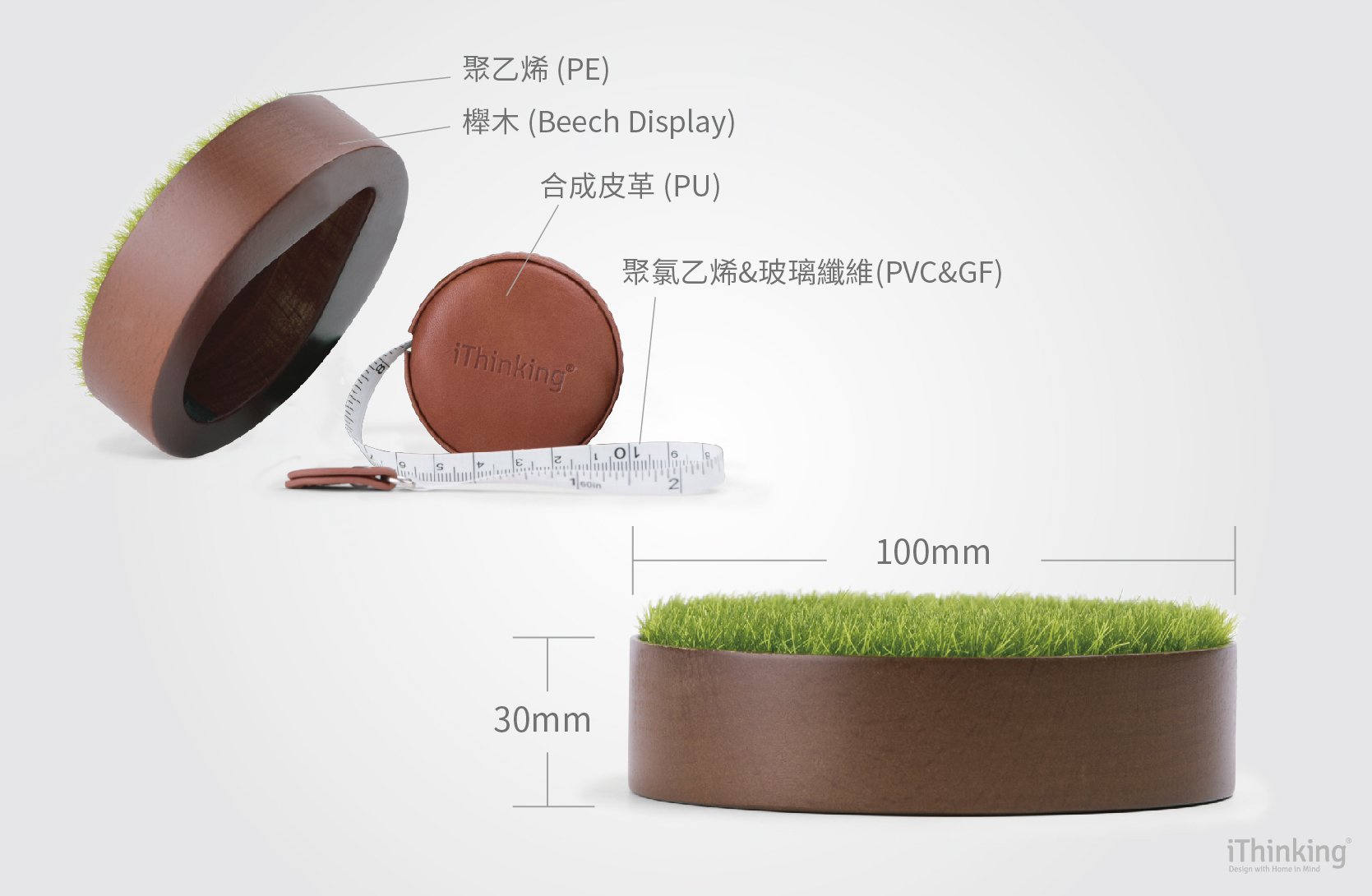 Designer and brand profile

Use and maintenance
Do not place Panda Mama in a place exposed to strong light and high humidity, and keep it dry.
Origin / manufacturing methods
Made in Taiwan
Reminder
There may be color difference in the color of the photo, subject to the actual product