Product description and story
It is mainly composed of long, straight, conical and geometrical staggered shapes. With the branches of an antler-shaped tree growing up, it turns into an antlers-shaped branch. The images of horns, branches, and grips are staggered. It is a metaphor for the mysteries of life in nature, an elegant and fresh standing at the desk, a moment of tranquillity to get rid of annoying and troublesome affairs; the angle-shaped pull-up is the self-made scissors grip, decisively trimming the chaotic thoughts, continue to start!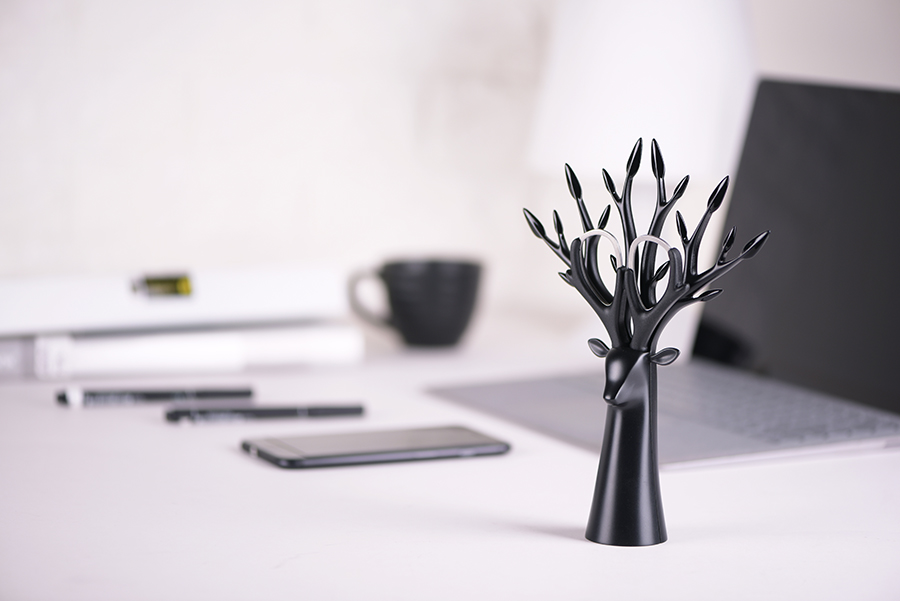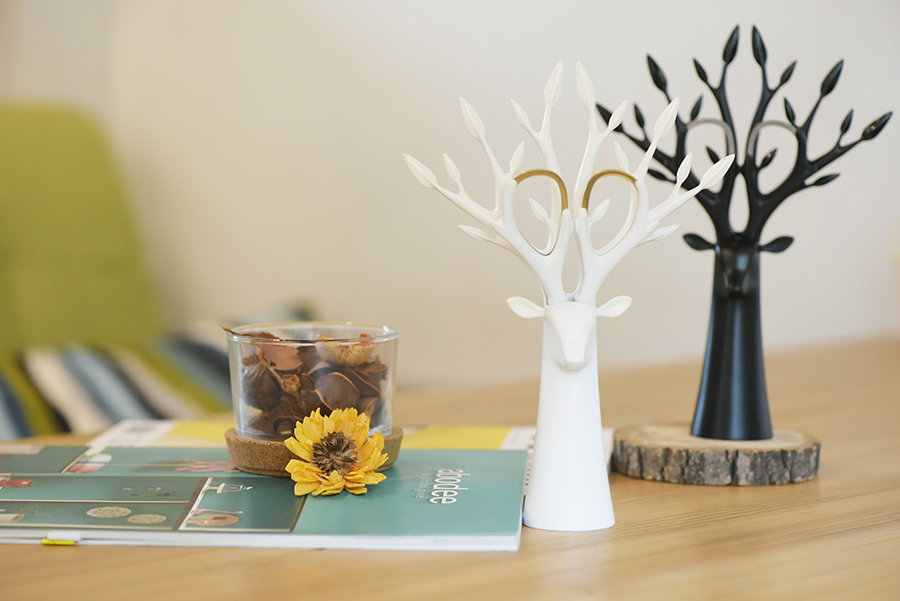 Persistence of quality and structural design
The design emphasizes the coordination of the shape, which can indeed properly combine the characteristics or appearance of the animal with the stationery function, and strengthen the harmony between the appearance and the bionic stationery.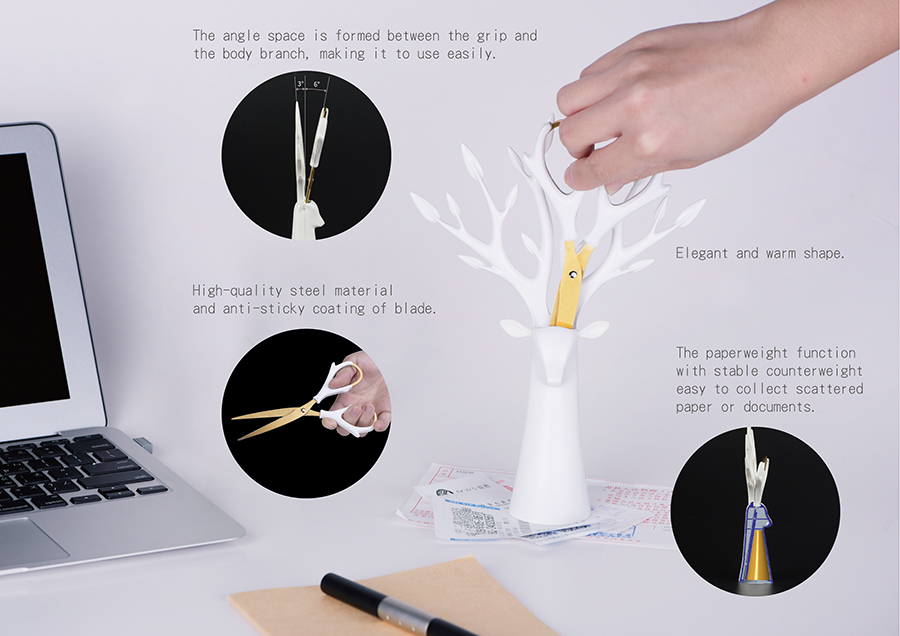 Through the design, the realistic function is truly emotionally connected with the animals, showing the humor and imagination fun enough to trigger the emotional response. The unconscious goods will be given an imaginary life by the user. This is an alternative self-spiritual satisfaction and quality of life promotion.
Instructions
Take out the antler scissors, put your fingers in the grips of the scissors, and you can use it.
Function: For office work, or decoration/paperweight for home or office.
Dimensions
Size:156 x 45 x 216 mm

Scissors:165 mm

Weight:280g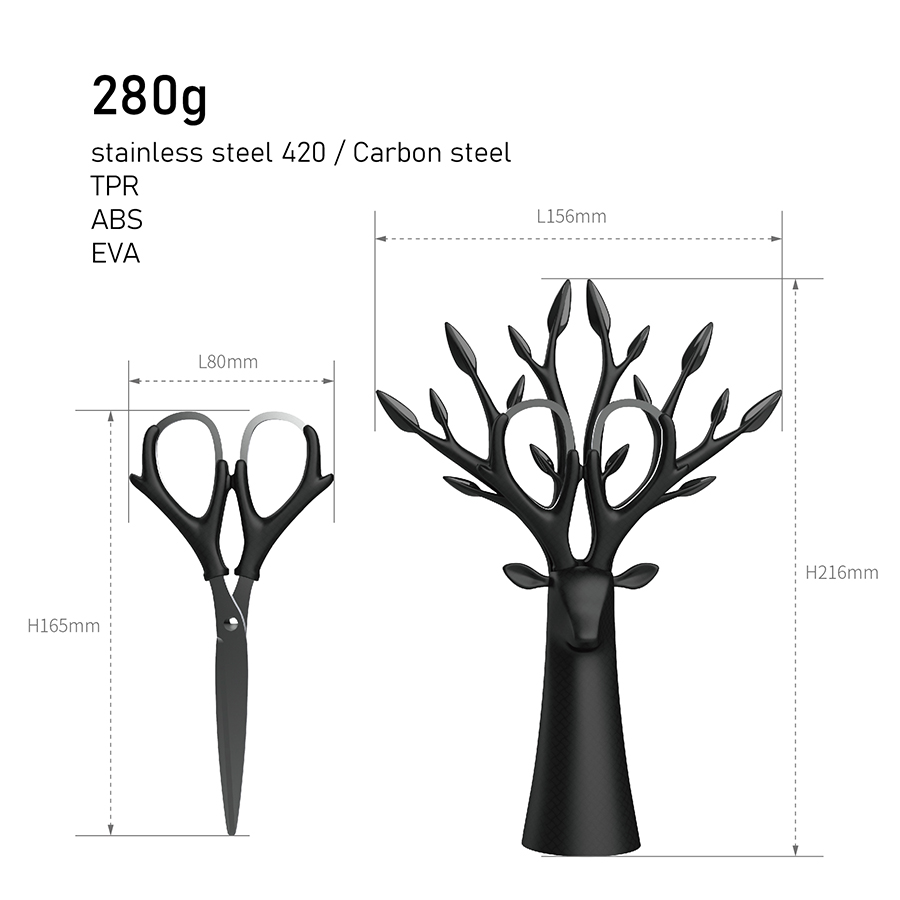 Color selection
Black (basic + black grip)

White (basic + white grip)

Black (titanium + black grip)

White (titanium + white grip)
Exquisite packaging design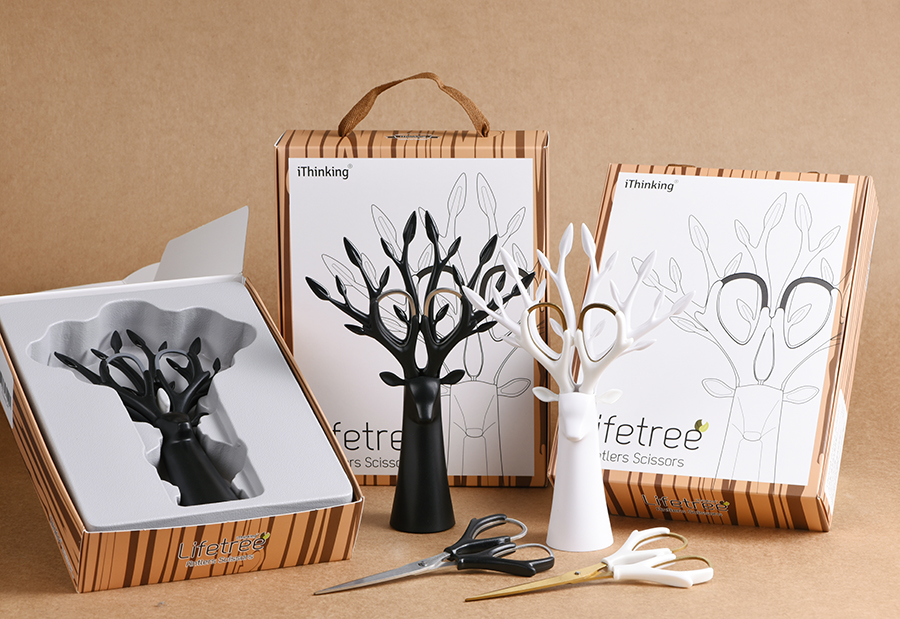 Designer and brand profile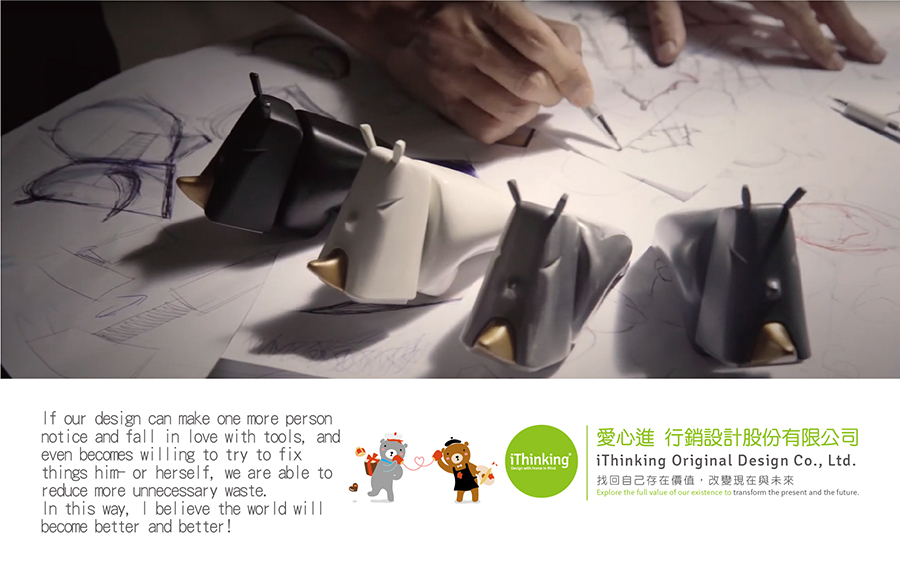 Use and maintenance
Do not place Lifetree in a place exposed to strong light and high humidity, and keep it dry.
Origin / manufacturing methods
Made in Taiwan
Reminder
There may be color difference in the color of the photo, subject to the actual product