Congratulations for Bear Papa & His Home of winning 2018 OTOP Product Design Award!

They are moving forward for his homeland, Taichung City, a beautiful image.

We put tools in our home, but where are they when it's needed?
Product Description & story
The the grizzly bear guards his green mountain and polar bear stands below the silver hill, like a peaceful view of fjord and nature. It's Bear Papa & His Home.

By layer, the close-up scenery looks simple, however back in a distance reveals the tidiness and a harmonious atmosphere blends cozily into the home.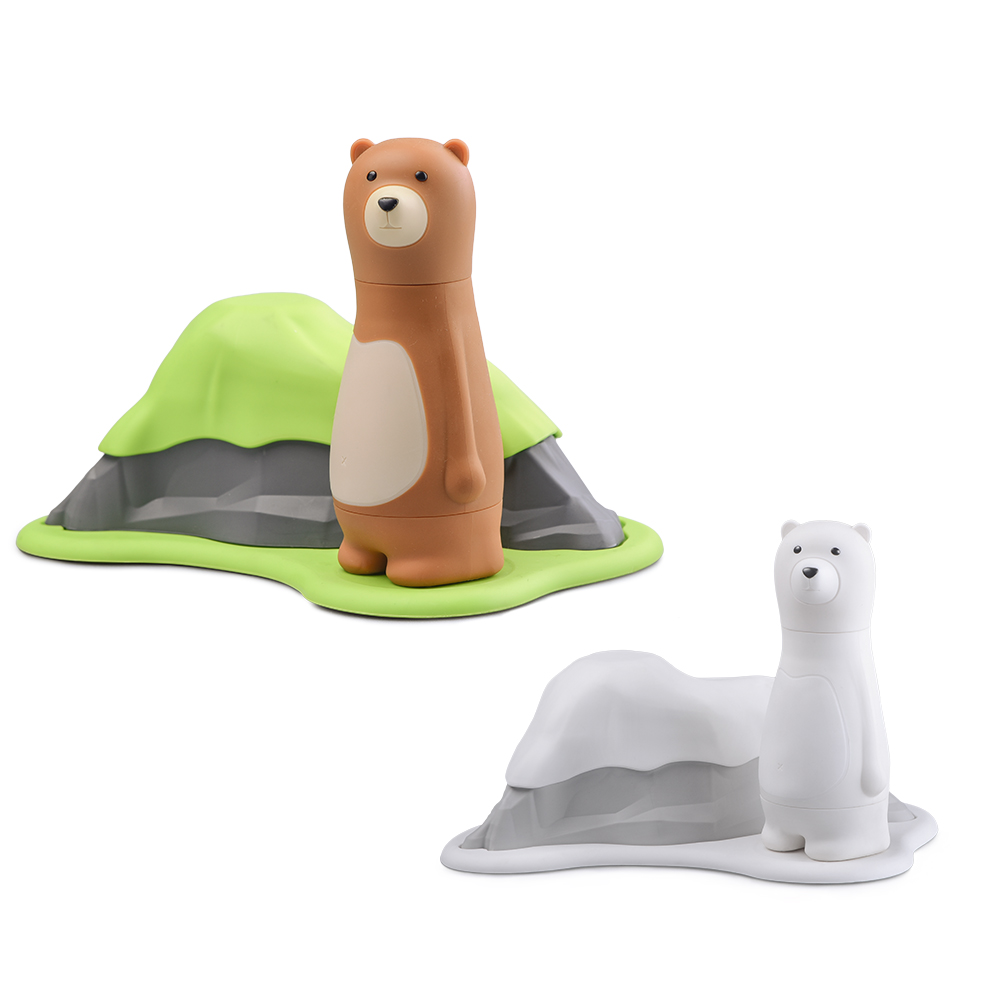 With a design inspired by a sense of concern for the environment and the crisis of losing his homeland faced by Bear Papa, this product offers a storage space for small objects and also includes 21 screwdriver bits of various scales. Use Bear head for handle and attach to the magnetic bit.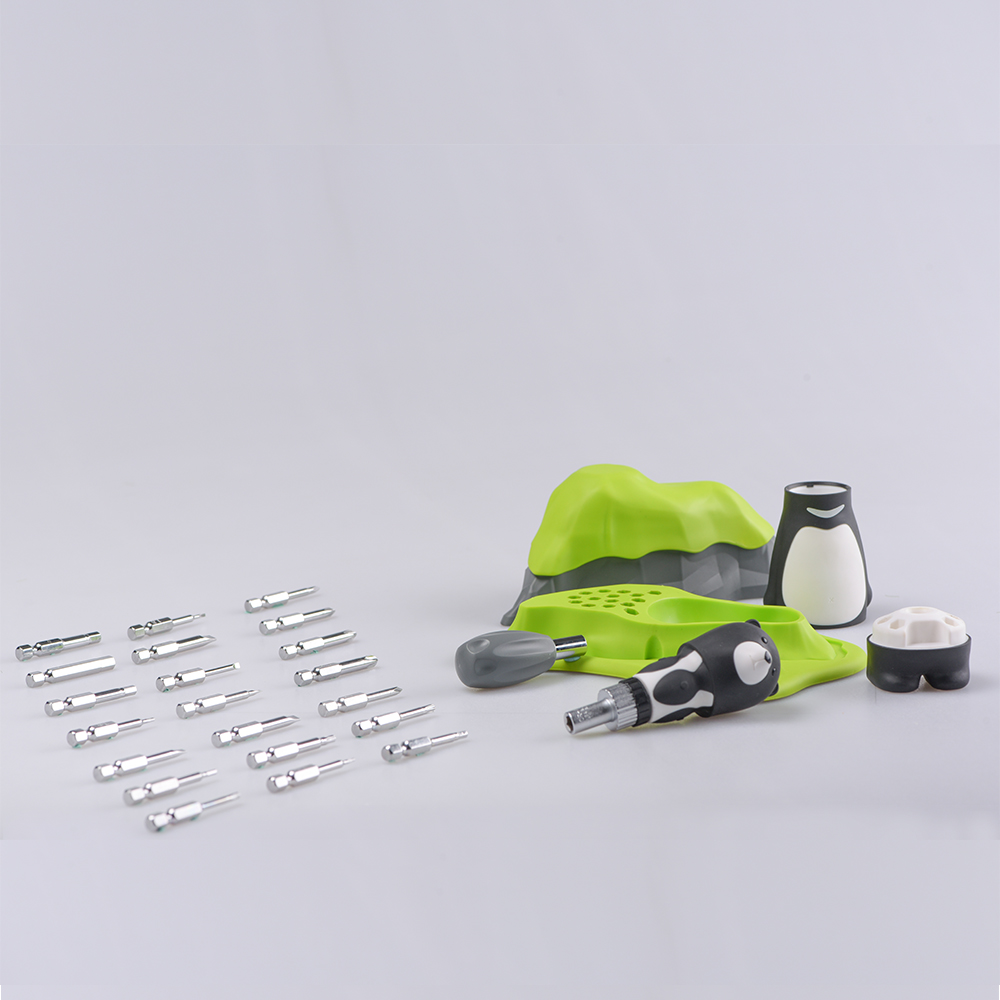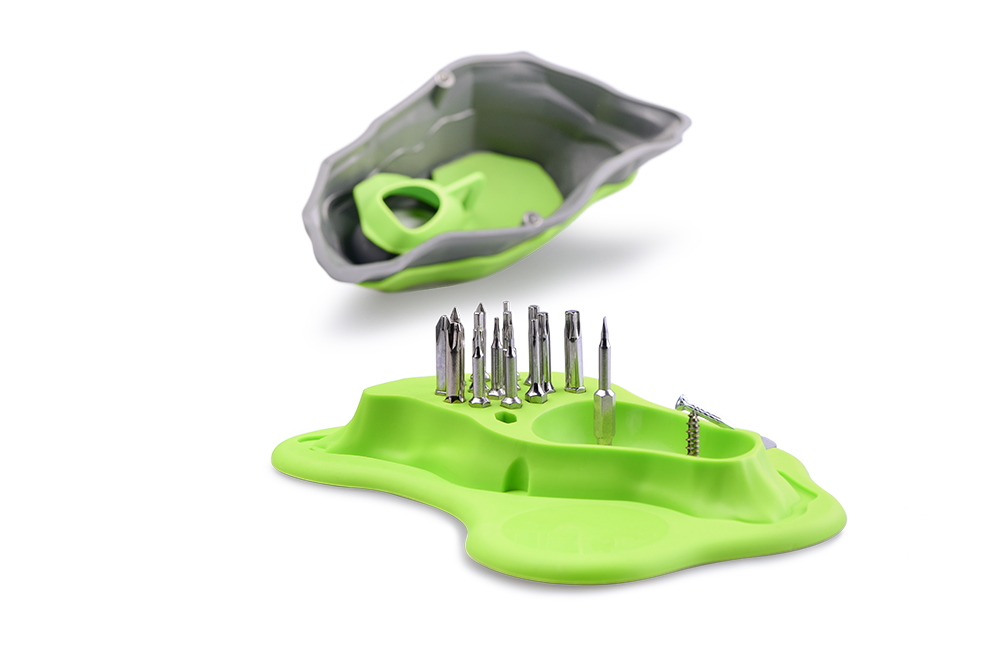 It is a useful tool set and also an adorable decorative piece when not in use. Straight up the two stones at the back side can turn the set into business card or phone stand.

It is easy to reach when place in a correct position which saves time on rummaging around looking for it and money buying missing replacements.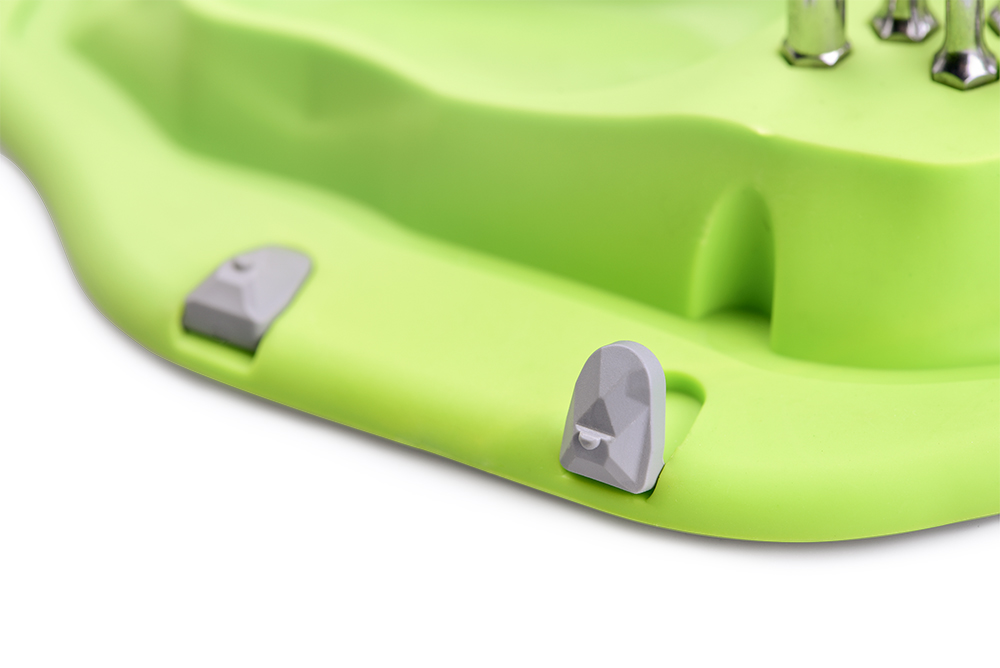 Who said tool should be put away into toolbox?
Color
Bear Papa& His Home is offering 5 colors as choice.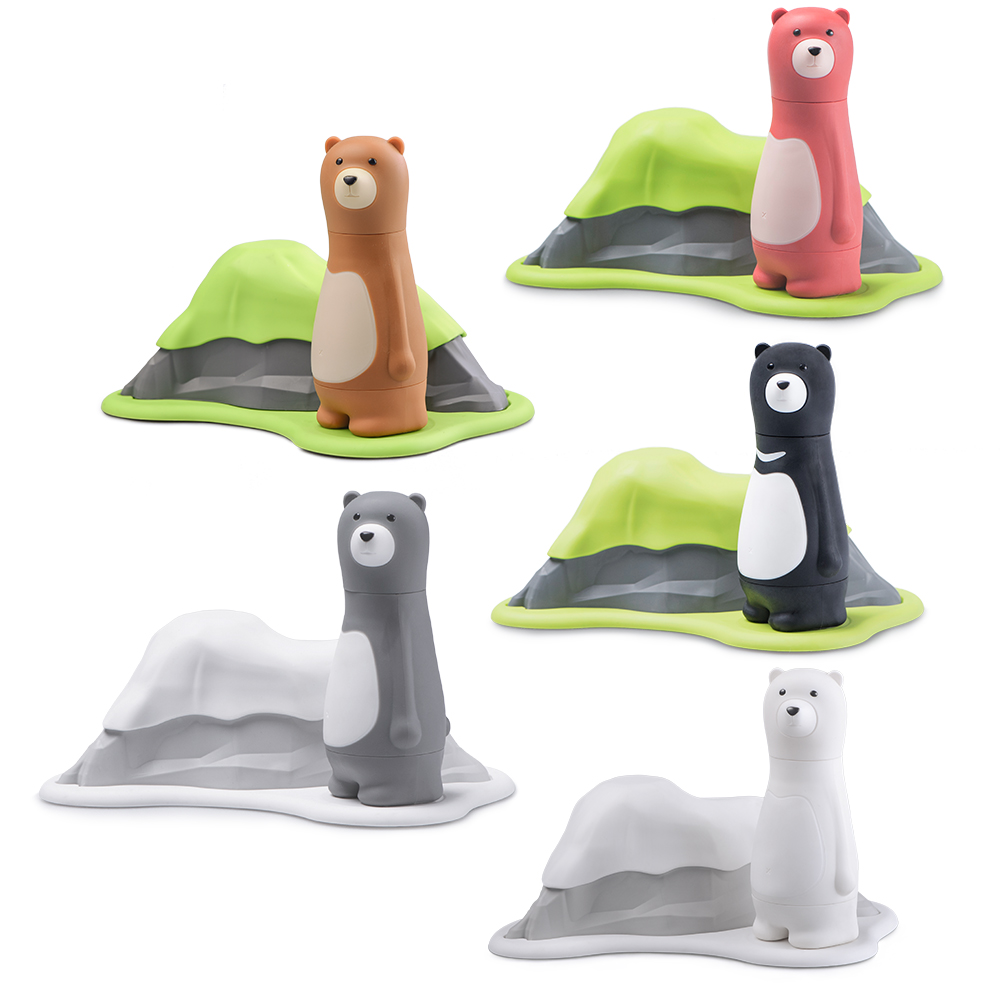 *Notice! This white bear is provided with normal CRV bits, "NOT" gold-plated edition.
Exquisite packaging design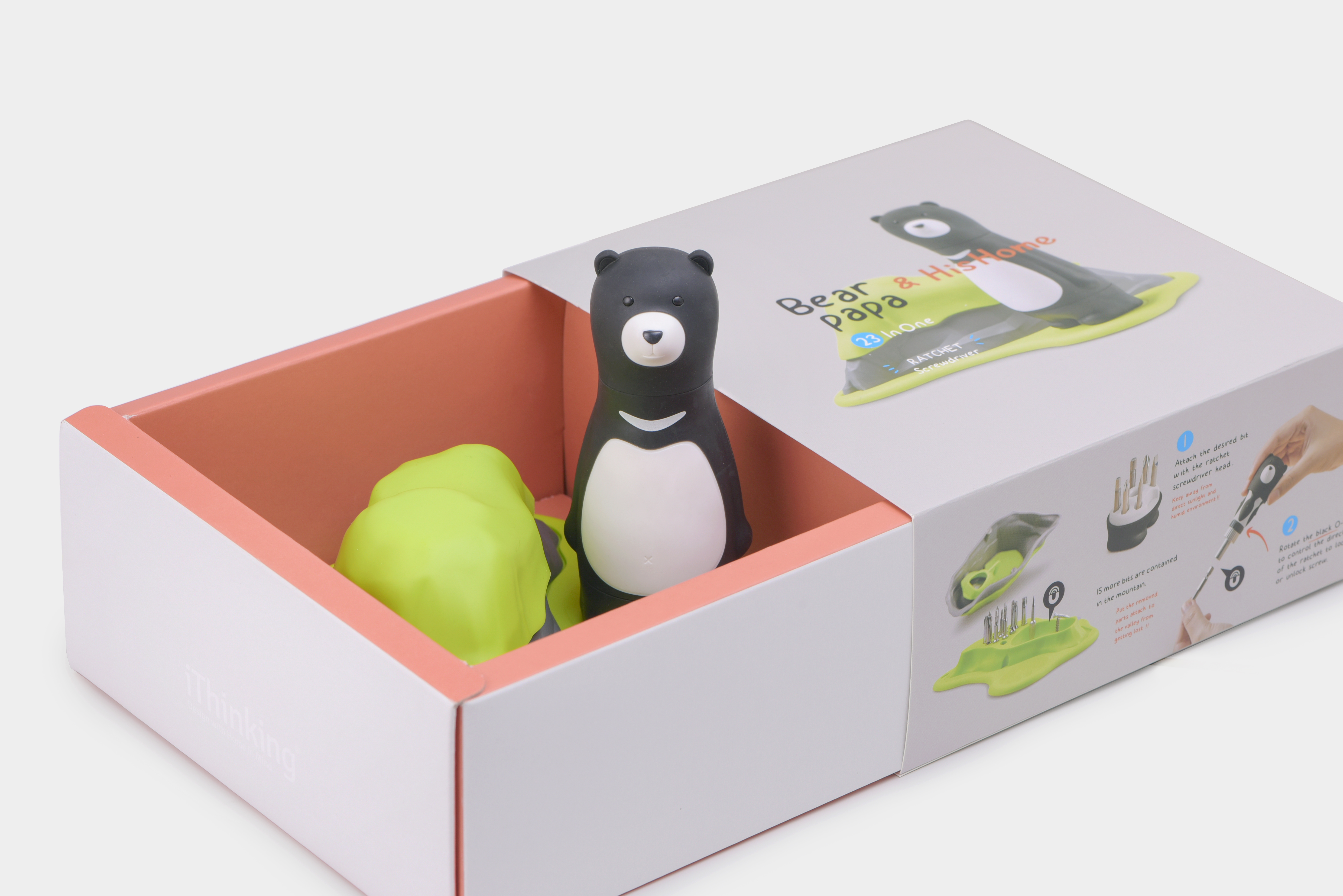 Quality & Design
Bear's body is based on environmentally friendly as well as tough engineering level plastic(PP). The surface is covered with eco-friendly rubber(TPR) to enhance the grip comfort and enhance friction. In order to ensure the texture and refinement in the future, it is manufactured with two-material injection and integrated mold. The screwdriver is made of stainless steel, and the screwdriver bits are Silicon-alloy steel(S2) with chrome-plated(CRV) treatment on the surface(for anti-rust). All choice of materials is used for professional tools.
Size & Contain
‧ Bear body ø 57 x H125mm
‧ Mountain L200 x W200 xH 88mm
‧ 3 direction bear head ratchet screwdriver handle
‧ Small handle (in the mountain)
‧ 1/4", 50mm length bits(total 21 bits)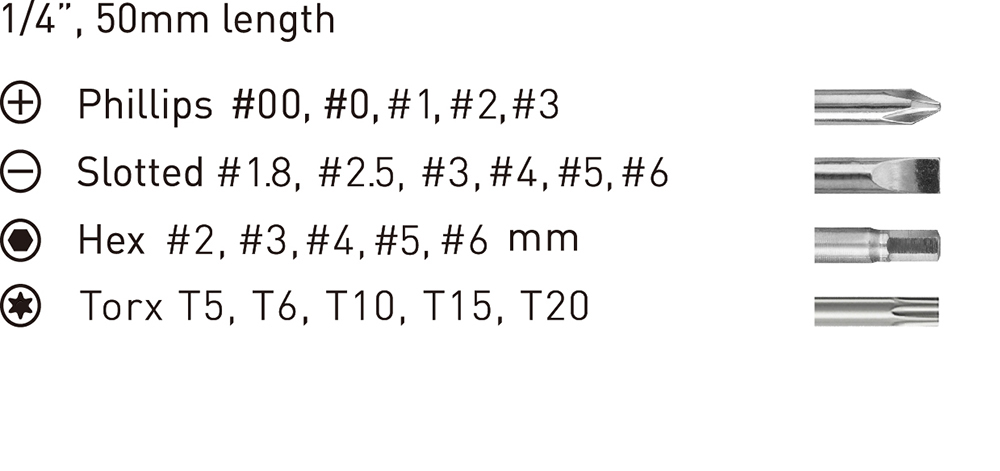 Designer and brand profile

Use and maintenance
Do not place in direct sunlight or excessive humidity, and keep it dry.
Origin / manufacturing methods
Made in Taiwan
Reminder
There may be color difference in the color of the photo, subject to the actual product