You have tools at home, but can you find them when you need them?
Product description and story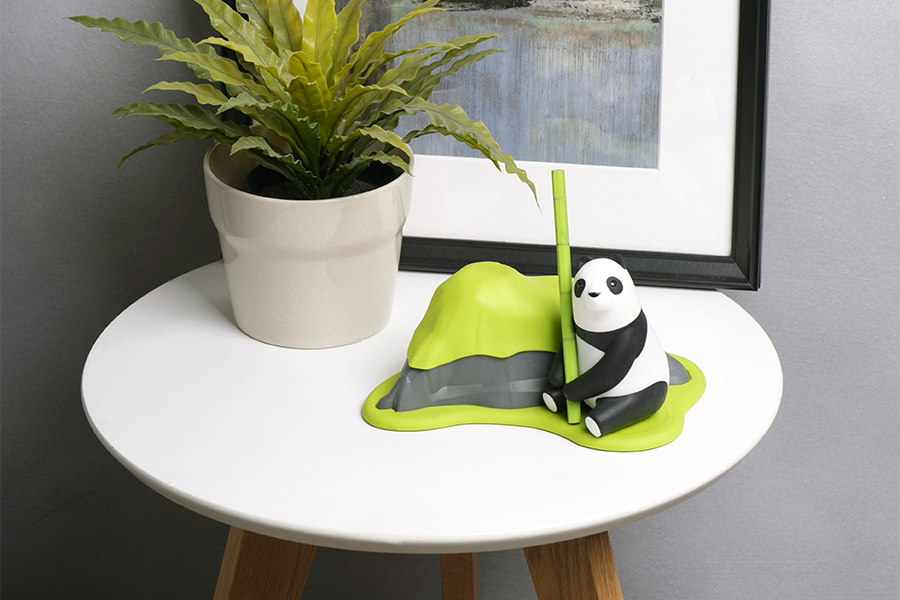 Panda Mama is in my home. The mother panda returns to the natural mountains and forests to continue the guardian image of loving love and to pass on the true embrace of love to everyone in the family. The gray panda paired with the white mountain top and the green bamboo make the rocky bay-shaped wild landscaping screwdriver tool set a little warmer, and the black panda paired with the emerald green mountain top shows infinite vitality. The landscape, from a distance, becomes a harmonious atmosphere, and it can be placed in the home at will, and it can be integrated into the home.
Panda Mama's bear head is a ratchet screwdriver handle. The 6 most commonly used and magnetic screwdriver heads are stored in the stomach. There are also 15 screwdrivers of different specifications in Kaishantou, which can satisfy all kinds of simple home repairs. The removed screws and small parts can be placed in the magnetic valley storage space, reducing the chance of loss or rolling away.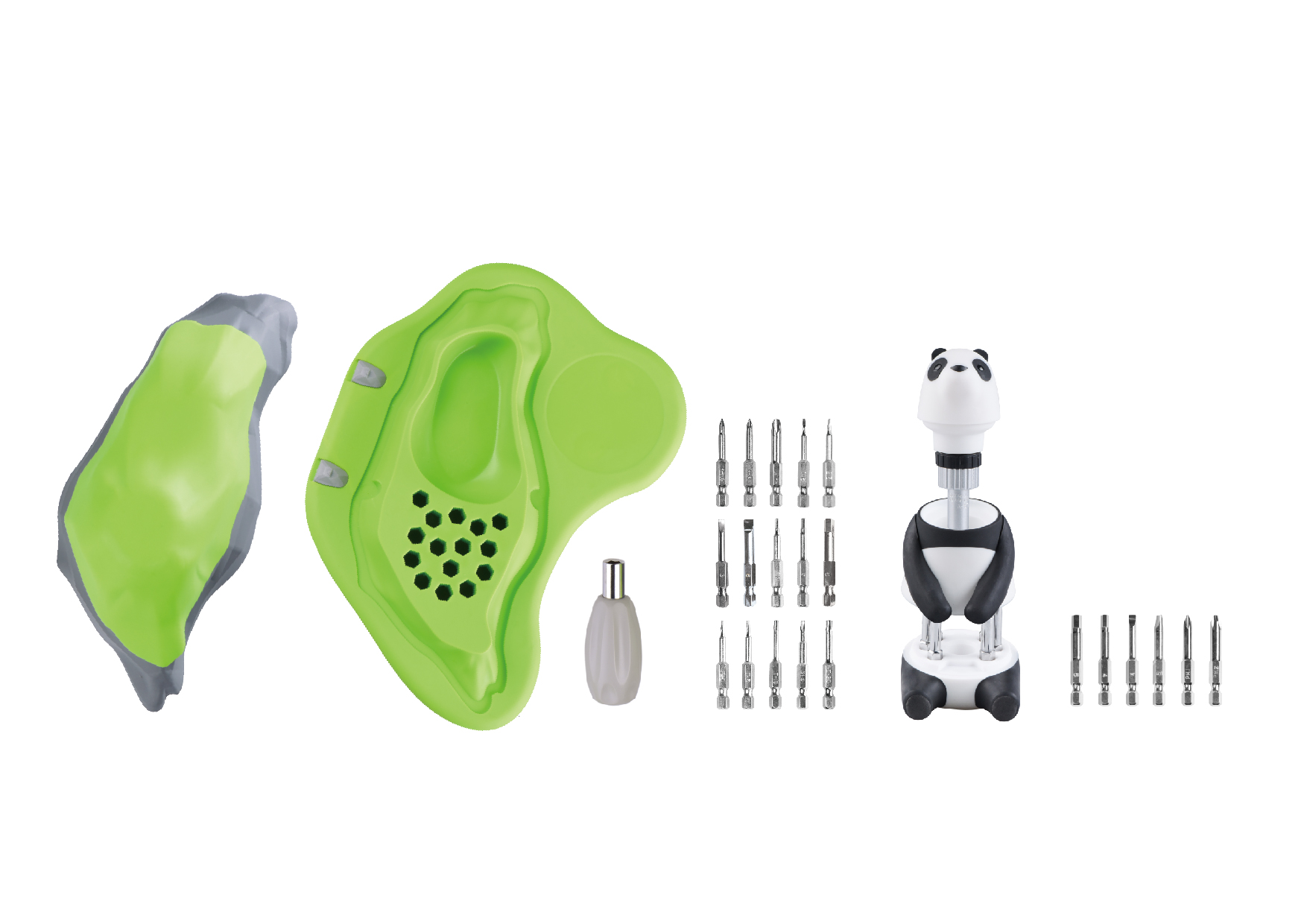 When you don't use tools, the two small stones standing behind the mountain can be used as business cards and mobile phone holders.

In addition to soft lines to add home style, good placement makes it easy to obtain, and also reduces the time spent searching around or the waste of lost and repeated purchases.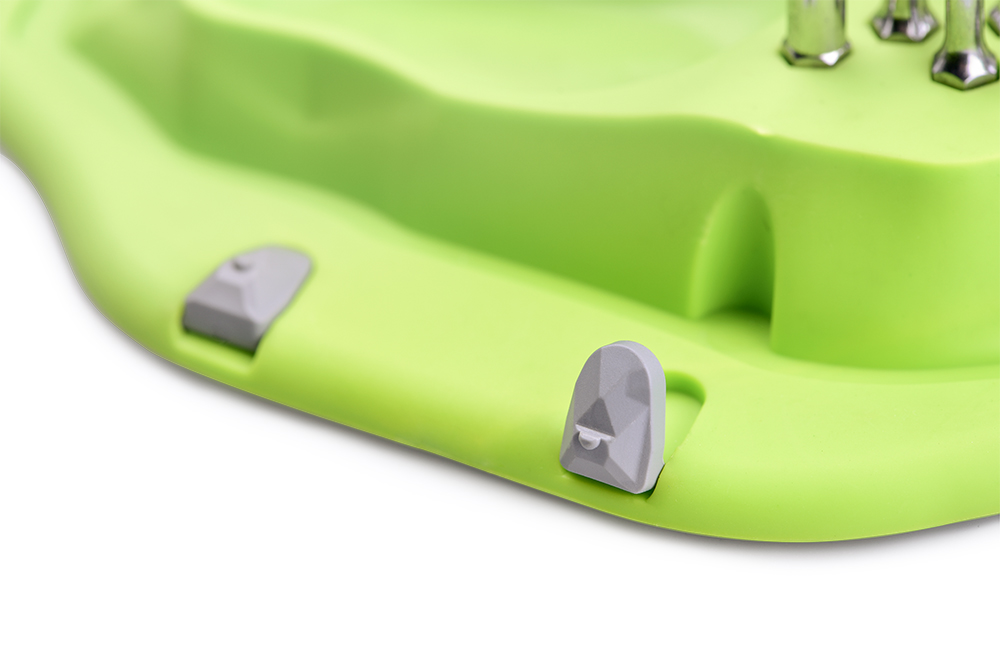 Who said that tools must be put in the toolbox?
Color selection
Panda Mama is in my house. There are 2 color combinations to choose from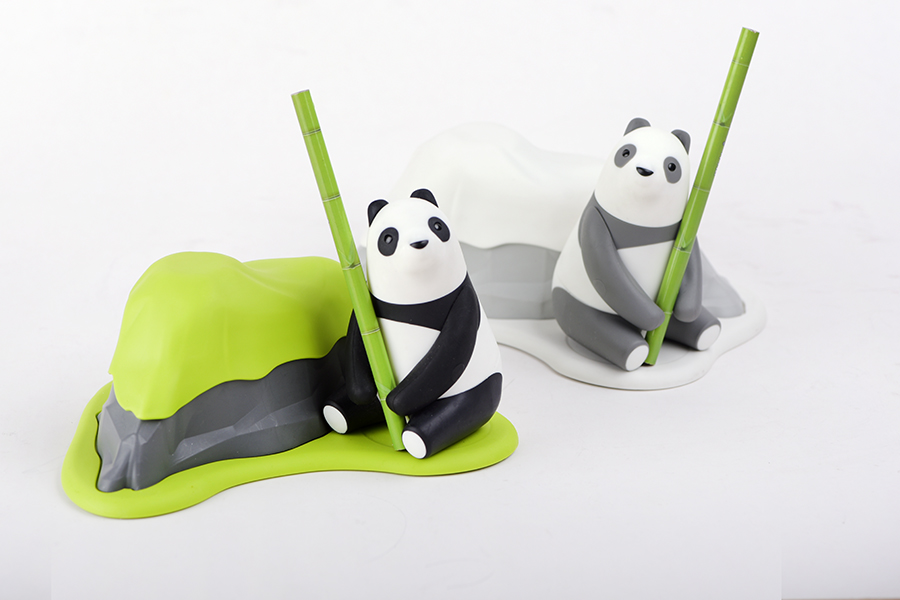 Exquisite packaging design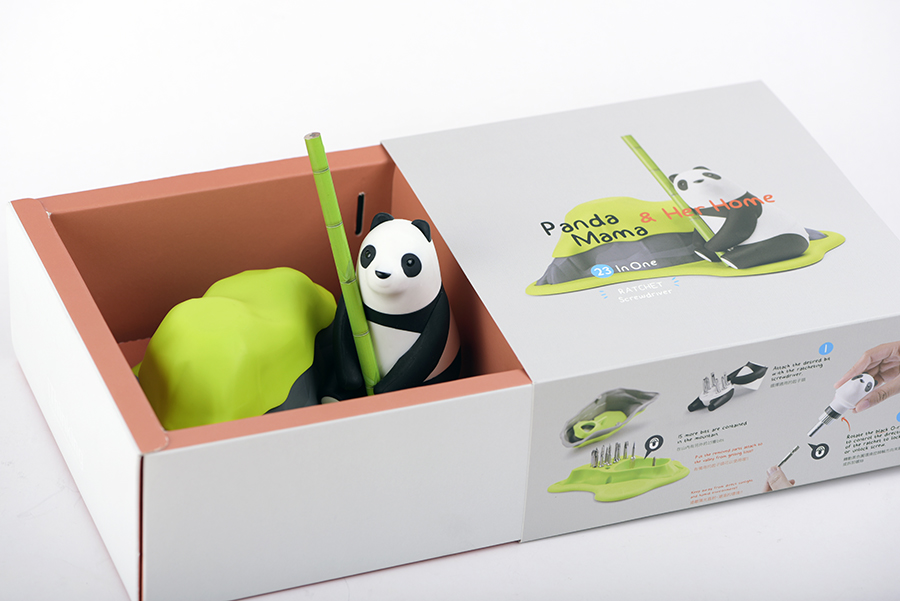 Quality persistence and structural design
The panda body is made of environmentally friendly and high-toughness engineering grade PP plastic as the base material, and the surface is covered with TPR environmentally friendly rubber, which improves the comfort of holding and strengthens the friction required for force. In order to ensure the texture and exquisiteness of the formal production in the future, the two-color injection and integrated molding method are used for production. The center ratchet screwdriver seat is made of chromium vanadium (Cr-V) alloy steel, and the Bits screwdriver head is made of silicon alloy steel (S2). The surface is chrome-plated and rust-proof. Both are the first choice for professional tools.
Dimensions
‧ Panda Body ø 57 x H125mm
‧ Mount 200 x 200 x H88mm
‧ Panda Ratchet Handle*1pc
‧ Little Handle*1pc
‧ 1/4", 50mm Bits
(Total:21pcs)


Designer and brand profile

Use and maintenance
Please do not place Panda Mama in my home where there is strong direct light and high humidity, and keep it dry.
Origin / manufacturing methods
Made in Taiwan
Reminder
There may be color difference in the color of the photo, subject to the actual product