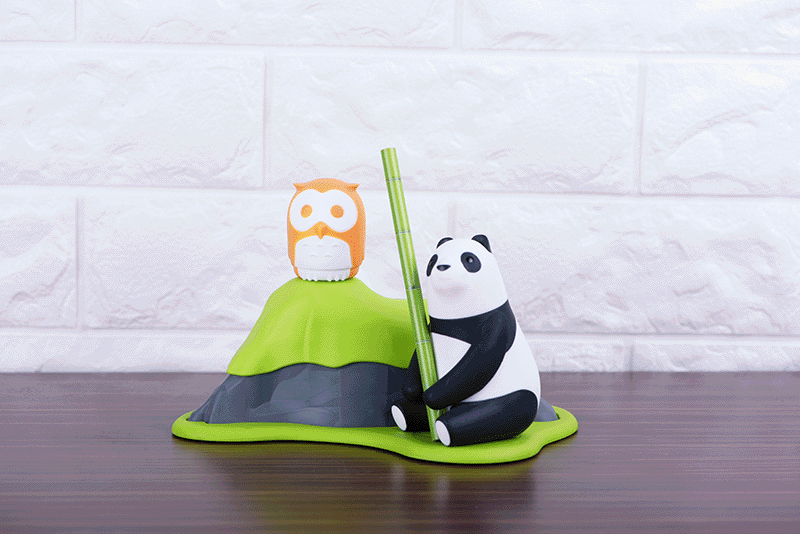 You have tools at home, but can you find them when you need them?
Product description and story
The wild landscape tool set creates a chain of green hills, and the white hills form a bay, which creates a harmonious atmosphere from a distance. It can be integrated into the home leisurely everywhere.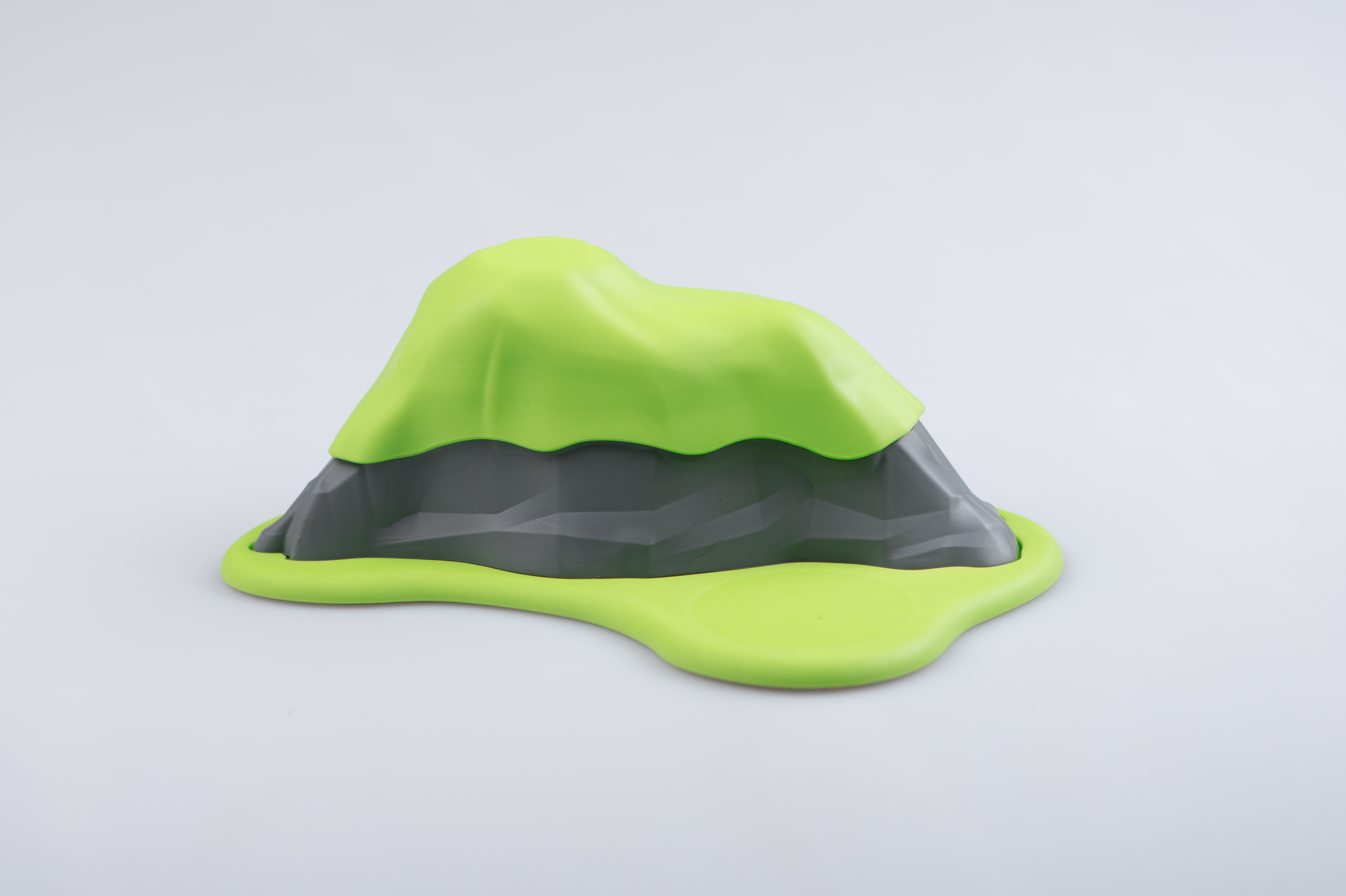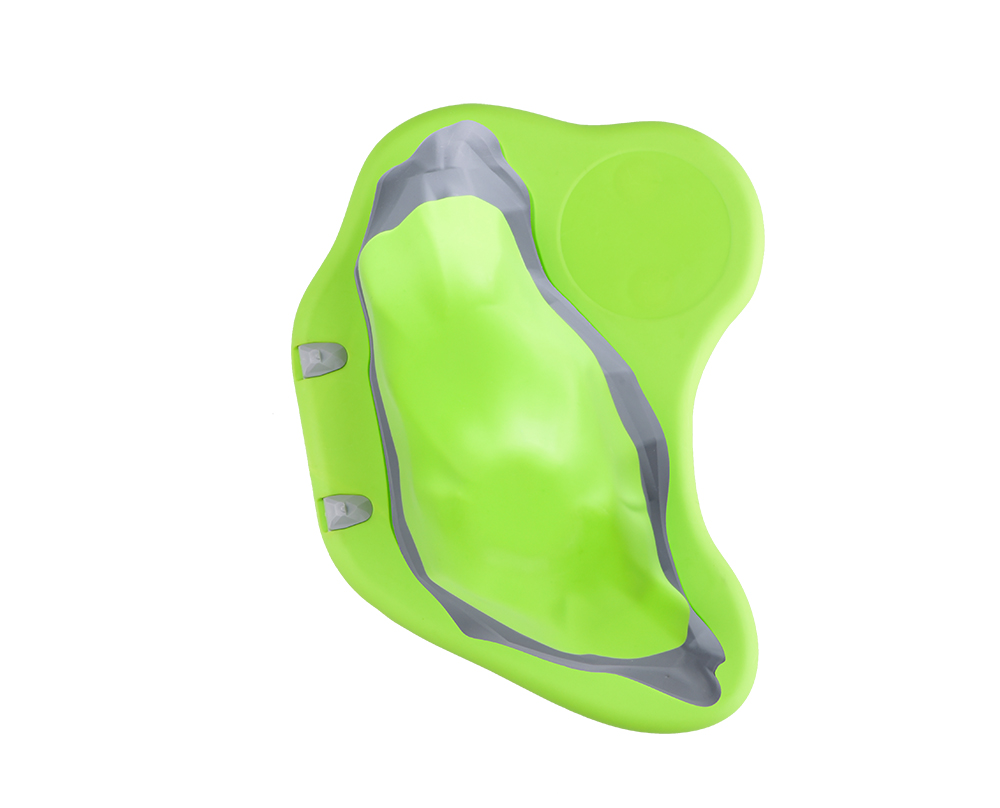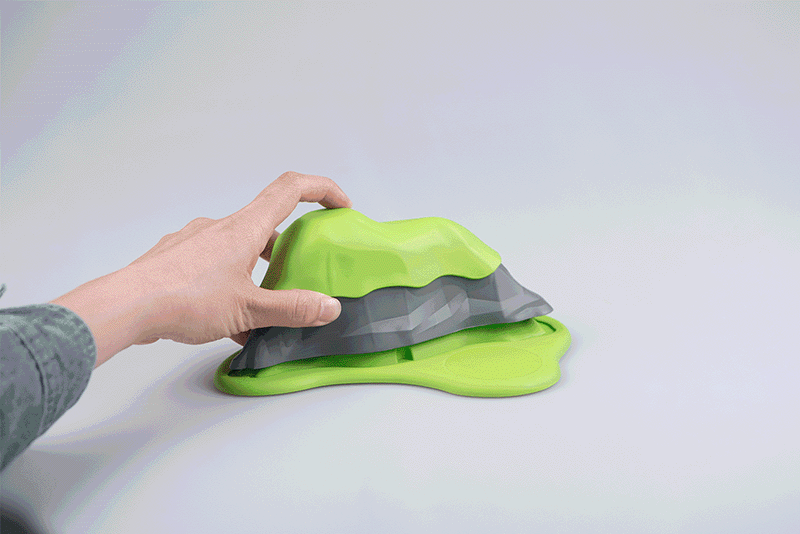 When you open up the mountain top, it also has 15 screwdriver bits of different specifications. The screwdriver bits are magnetic and can be used right after you attach them to the handle. When not used, the bits can be put in the magnetic mountain area to reduce the chance of loss!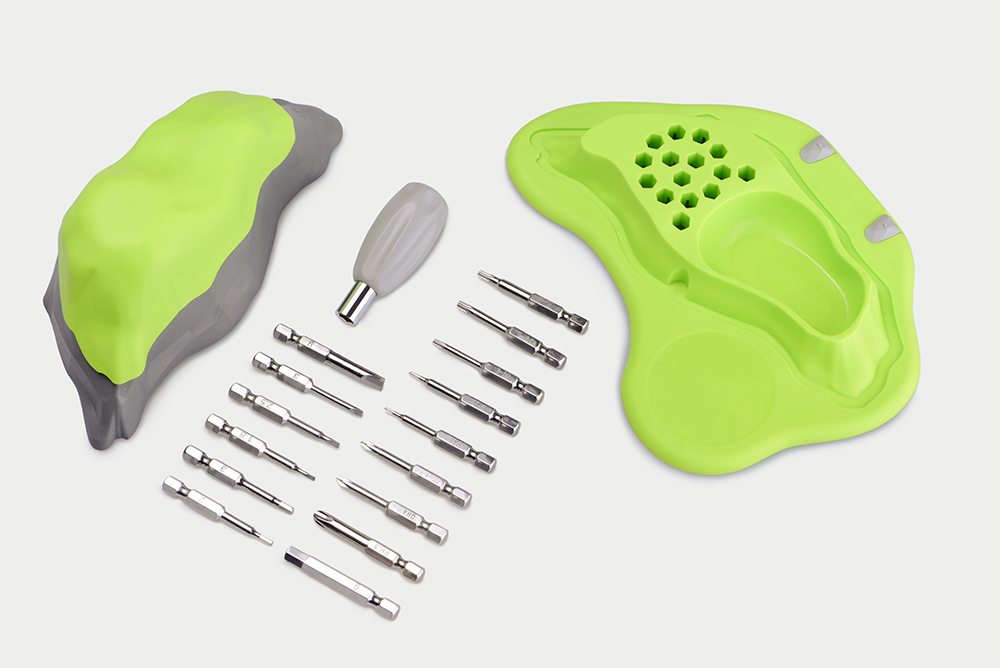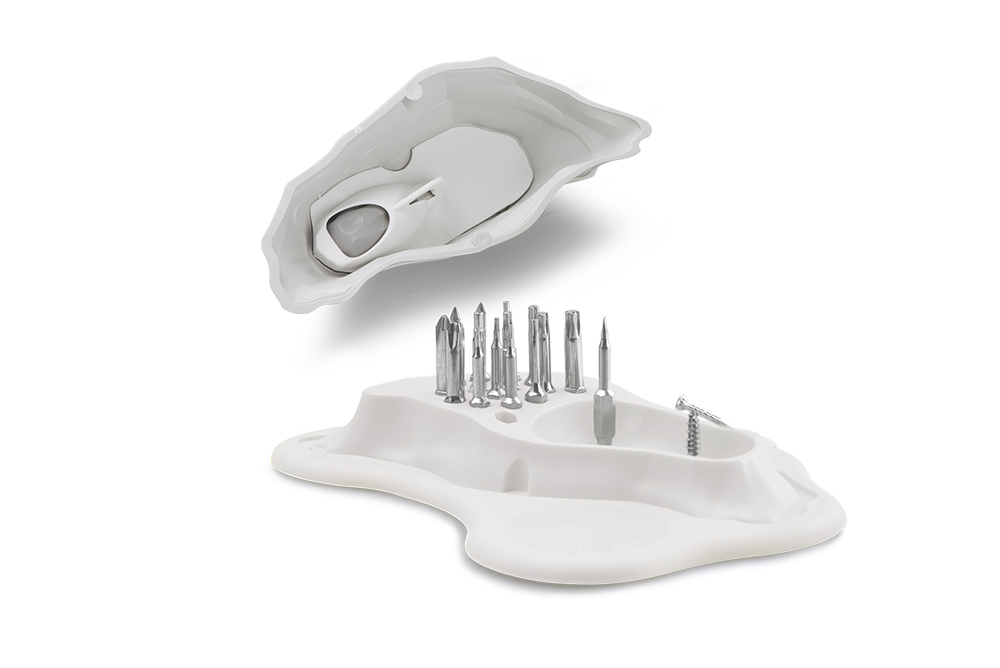 When you don't use tools, the two small stones standing behind the mountain can be used as a holder for business cards and mobile phone.
In addition to soft lines which adds a sense of home, this good placement also reduces the time spent searching around or the repeated purchases.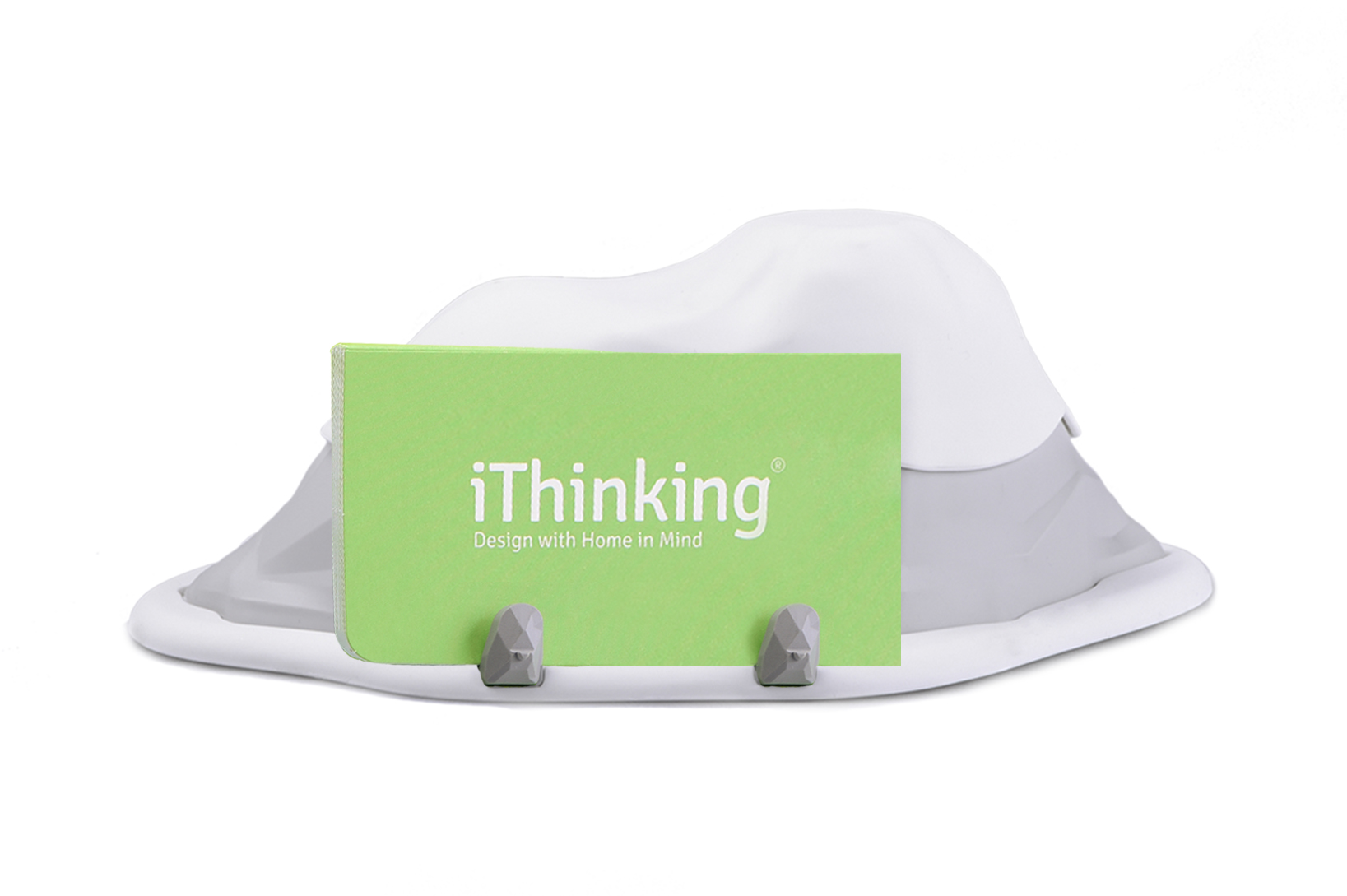 Who said that tools must be put in the toolbox?

(The above pictures do not include ornaments)
Color selection
There are 2 color combinations to choose from: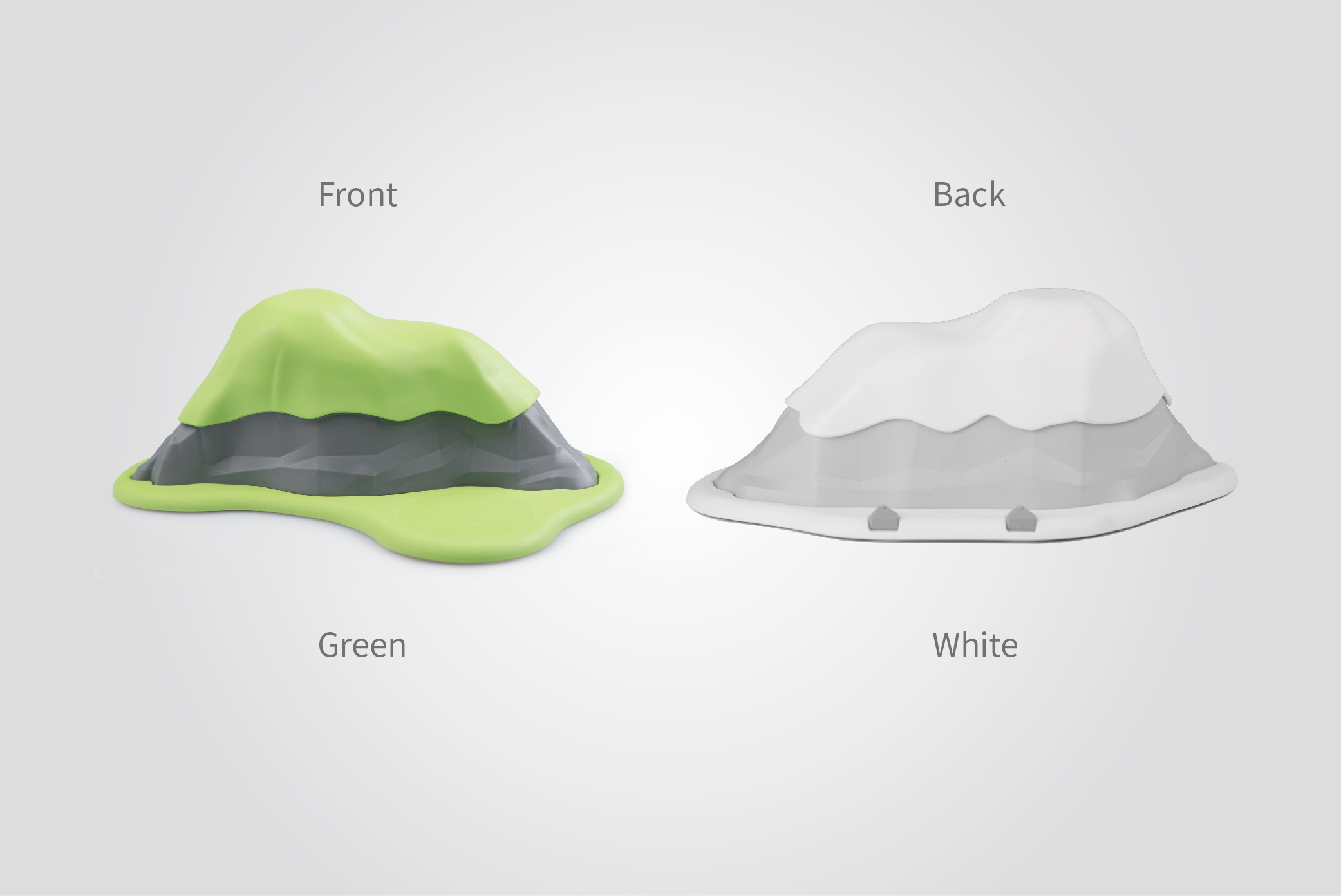 Delicate package design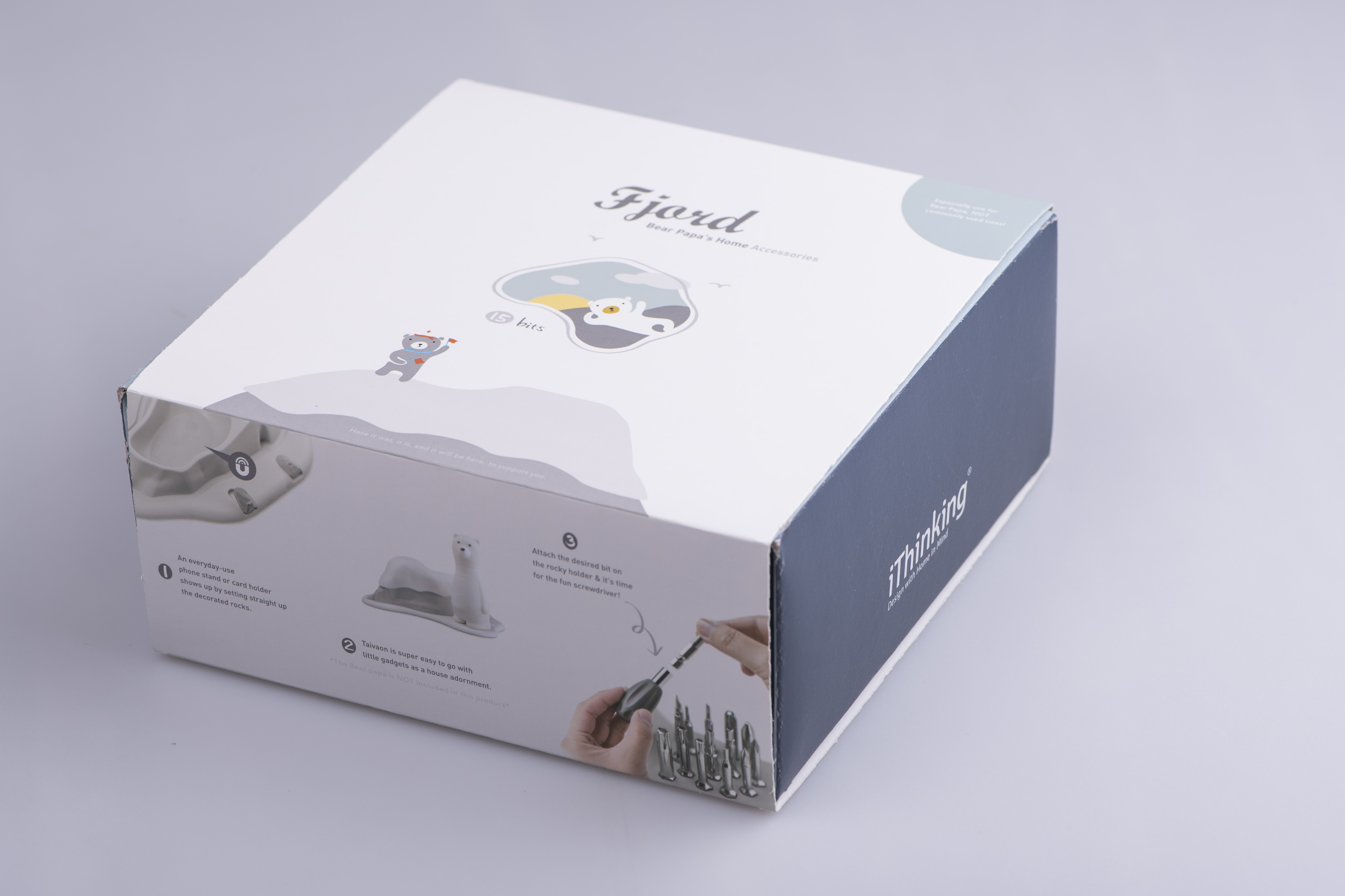 Quality persistence and structural design
The mountain is based on high-toughness and engineering grade PP environmentally friendly plastics, and the surface is covered with TPR rubber, which improves the comfort and strengthens the friction of the force. It is produced by integral molding method.The screwdriver base is made of chromium vanadium alloy (Cr-V) alloy steel, and the bit is made of tool steel (S2), and the surface is chrome-plated with anti-corrosion treatment. It is the first choice for professional tools.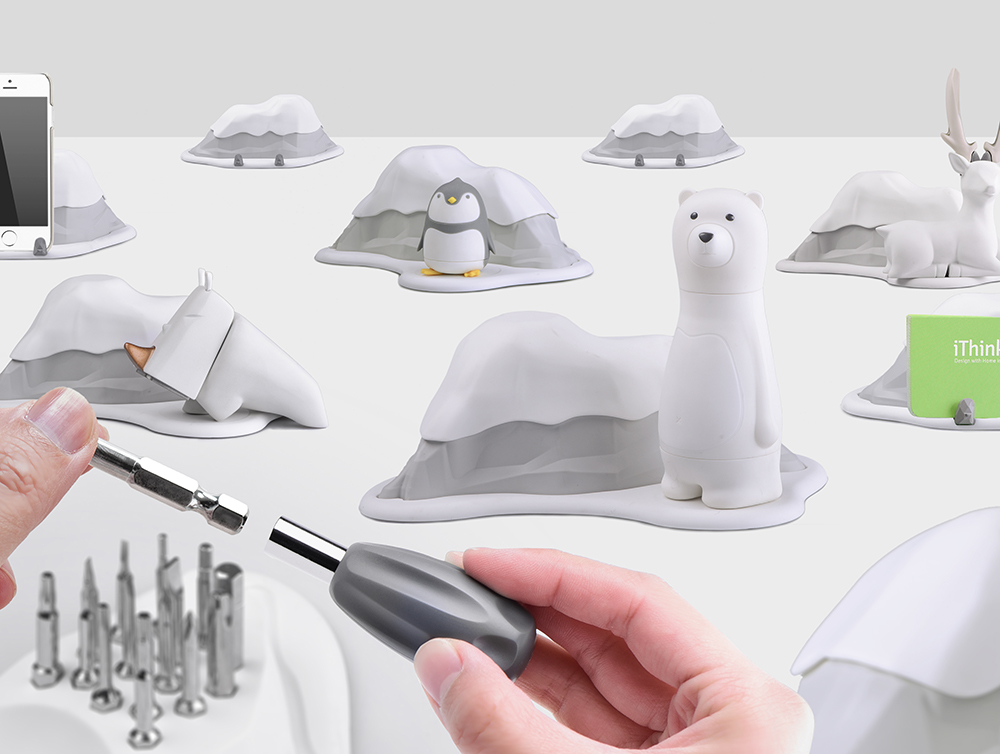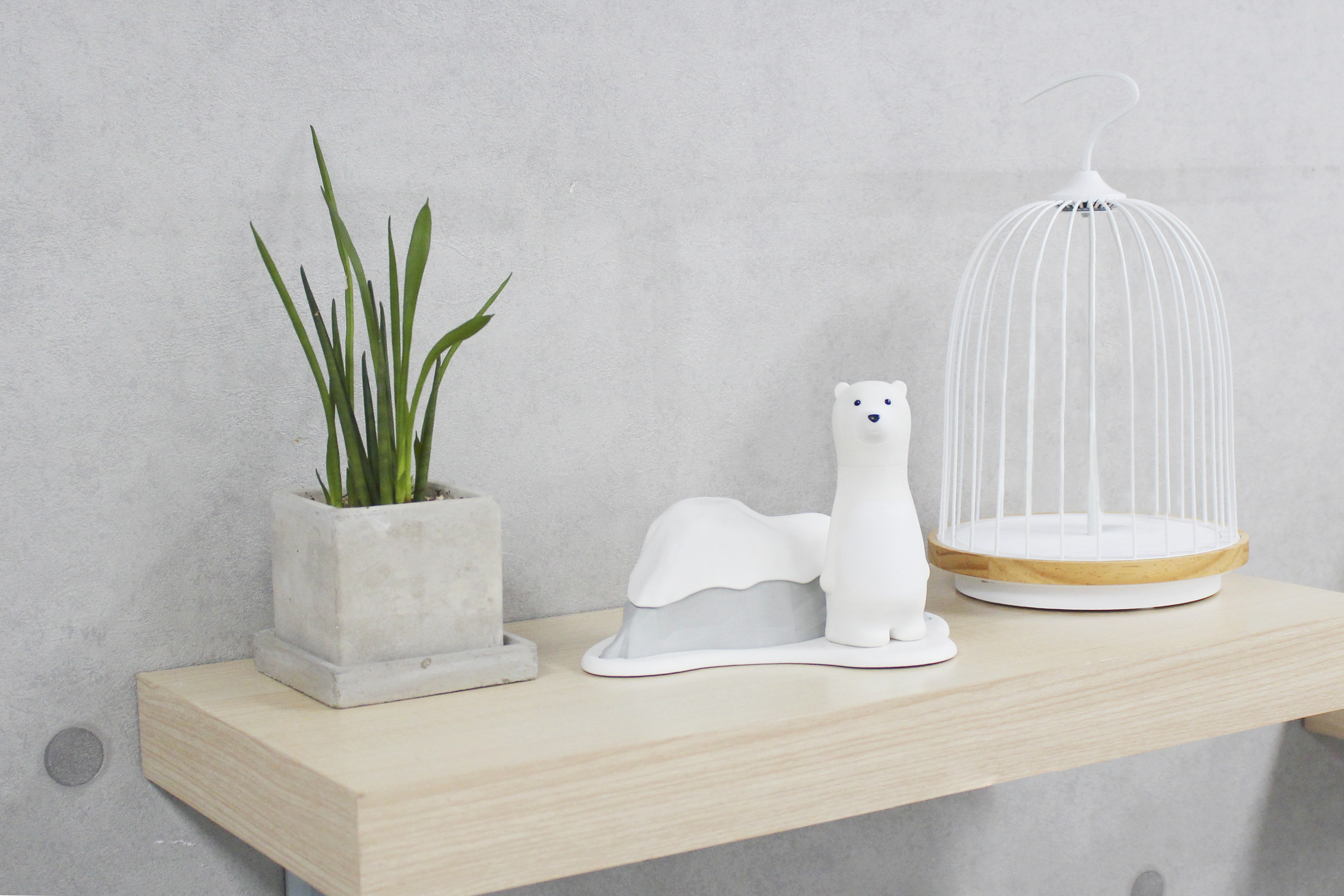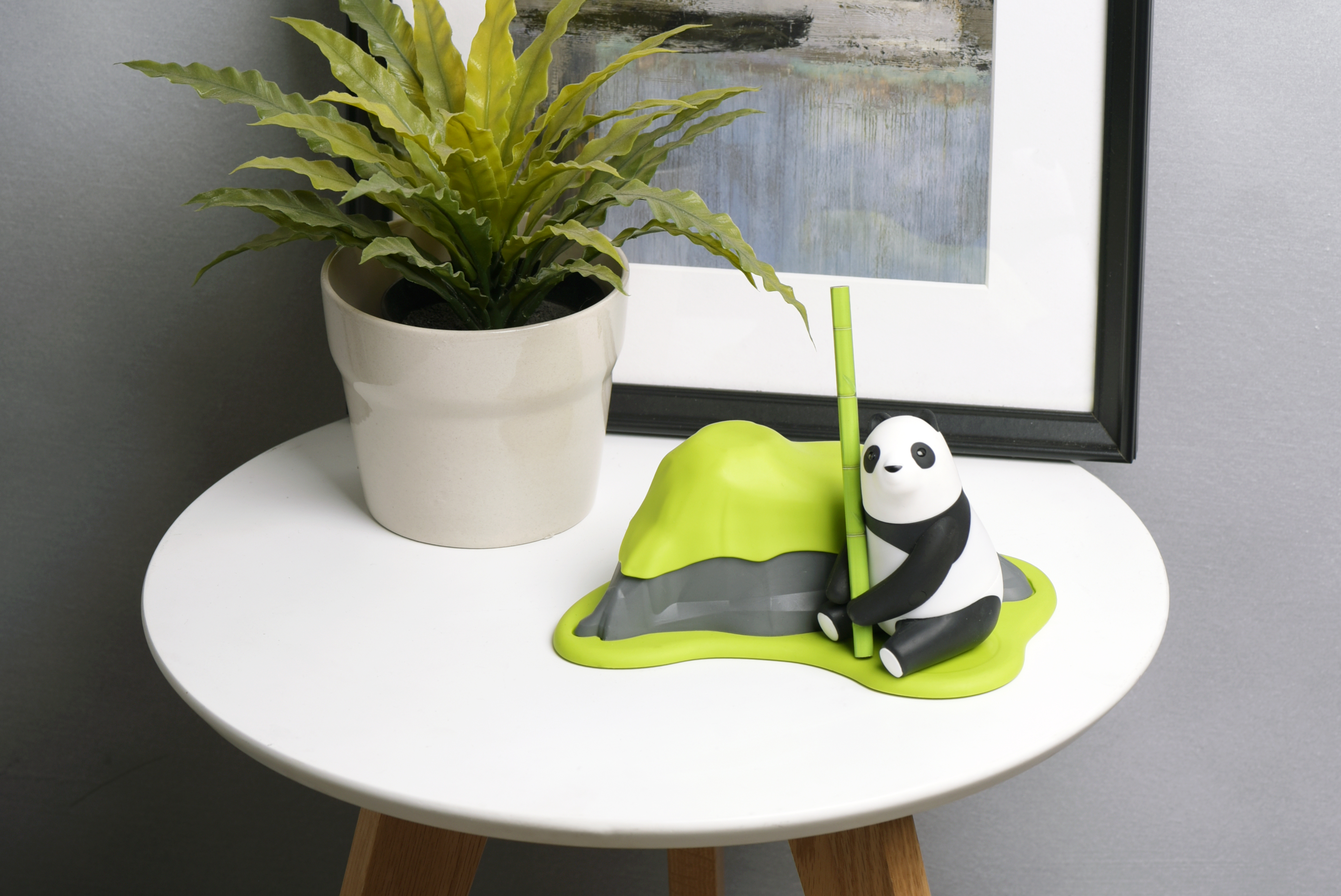 Dimensions
There are 2 specification combinations for selection
Mountain body 200 x 200 x H88mm
1 small grip
1/4", 50mm long screwdriver bit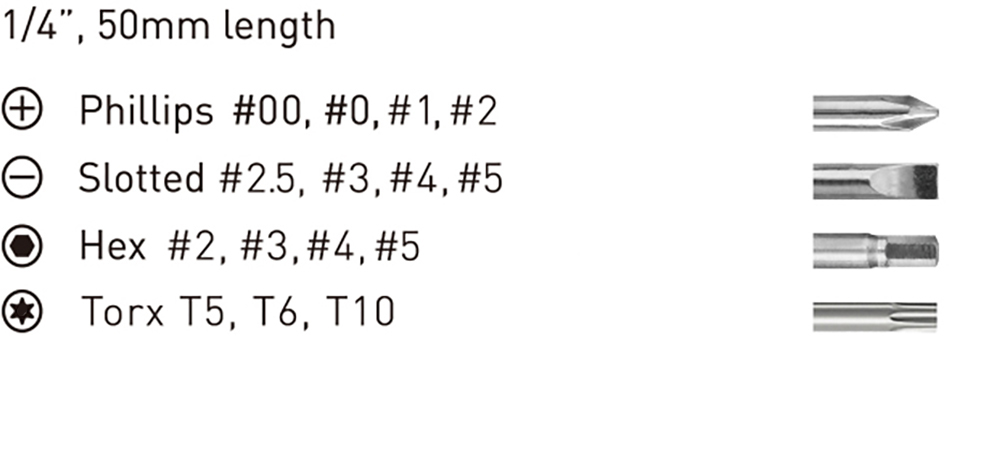 (15 pieces in total)
Mountain body 200 x 200 x H88mm
1 small grip
1/4", 50mm long screwdriver bit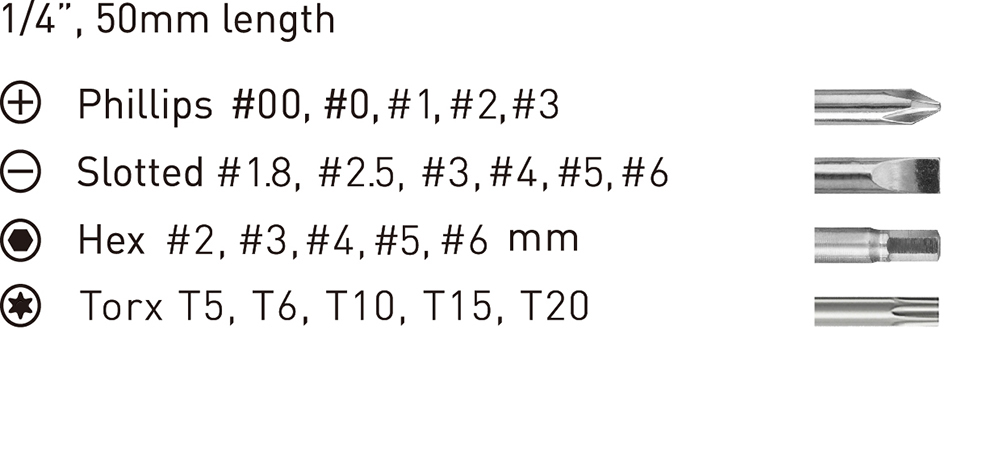 (15 pieces in total)
If you already have a combination of Bear Papa or Panda Mama, you can purchase it as the background.
Designer and brand profile

Use and maintenance
Do not it in a place exposed to strong light and high humidity, and keep it dry.
Origin / manufacturing methods
Made in Taiwan
Reminder
There may be color difference in the color of the photo, subject to the actual product