Congratulations! Huku series won the 2014 Golden Dot Design Award


Product description and story
Where are your tools? Can you find it when you need it?

Through tools, our lives are more convenient, but all kinds of mixed tools, because they are rarely used, have been idle in dark places for a long time;

When I really need it, I can't find it and I have to buy a new one.

Ithinking design team has been aware of this problem. We who tried for more than a year, gave the tool a new definition: it is no longer a tool,
It is a friend who accompanies you in life. This idea enabled us to develop a groundbreaking creative tool Huku.
Huku is the croaking sound of an owl, similar to the Japanese pronunciation of "owl" "Fukurou", and the Japanese pronunciation of Huku is the same as "Fu"
It also extends to the meaning of "happiness". A pair of owls are often placed in Japanese families, hoping to attract good luck and luck.

Huku is not only acting as a silent "guardian" to us when it is placed on a table or carried around with a personal portable tool.
The role is even more "blessing" to the owner and the user.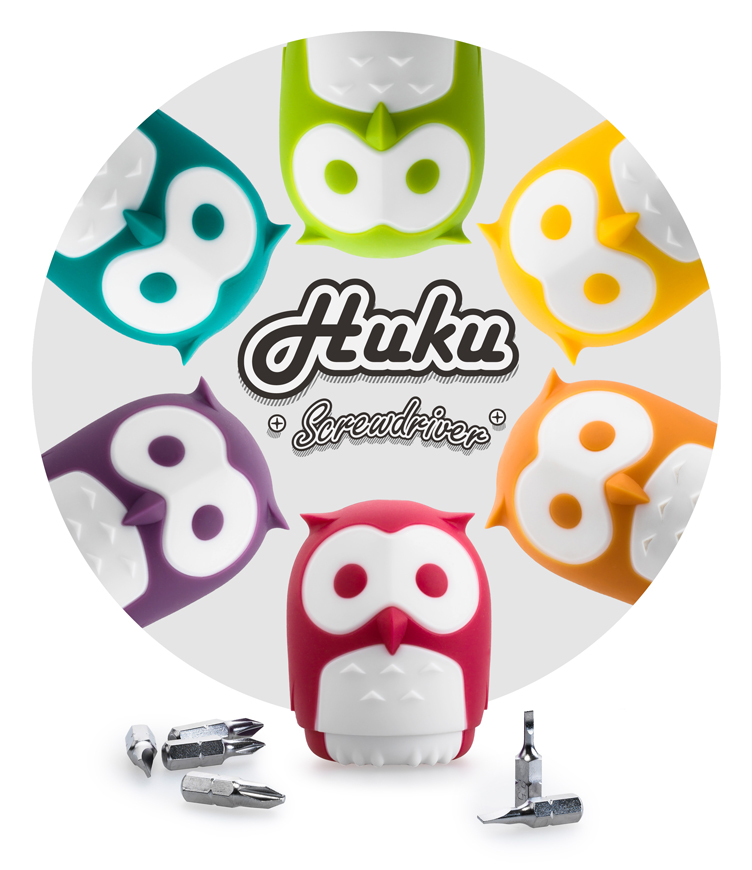 The lovely Huku has a warm and friendly appearance, which is itself a magnetic screwdriver head,
The body can hold 6 commonly used screwdrivers with different specifications and sizes, which can not only be placed on the table as decorations, but also carried around.

Huku shape comes from the guardian in the forest-the owl. We hope that Huku can also become a small ornament that silently guards your home,
When you need him, it is a good helper to effectively remove and replace the screws, adding points to the little happiness in life.

Instructions
1. Rotate the bottom to select the screwdriver head
2. Pour out the screwdriver
3. Insert the bottom magnetic attraction
4. God! Perfect operation feel
Simple repair helper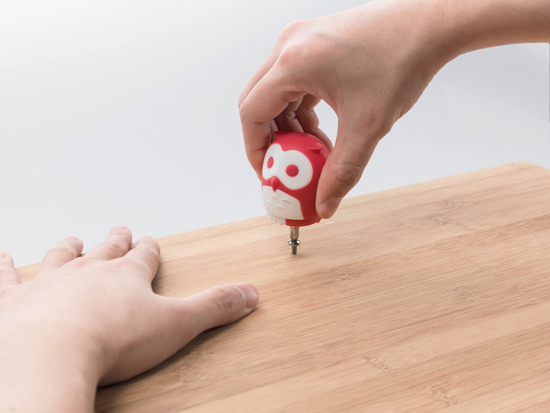 Color selection
The basic model is available in six colors:
Fresh-Pink
Fresh-Orange
Fresh-yellow
Fresh-Green
Fresh-blue-green
Fresh-Purple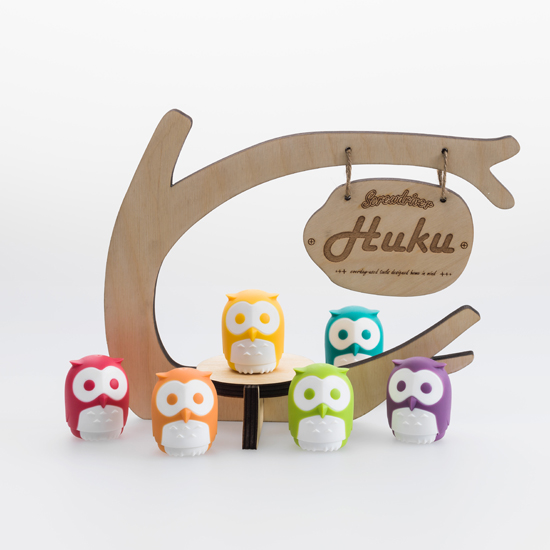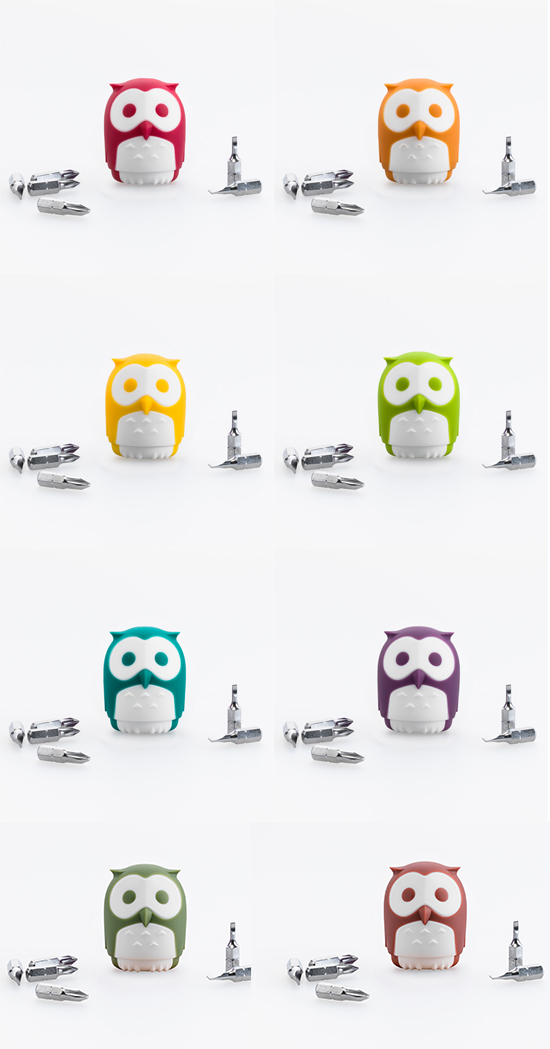 Exquisite packaging design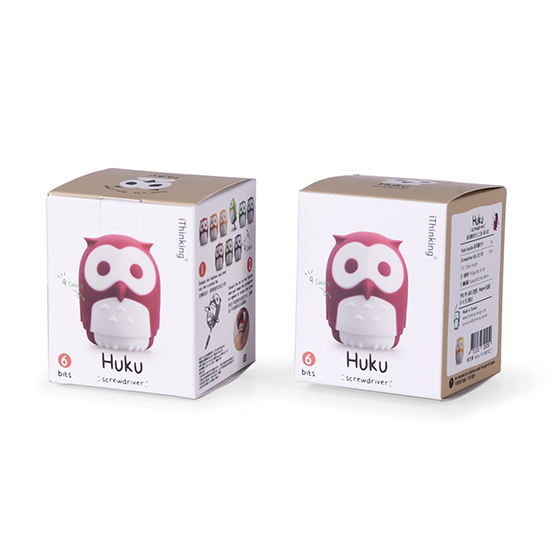 Persistence of quality and structural design
The body of Huku uses environmentally friendly and high-toughness engineering grade PP plastic as the substrate, and the surface is coated with TPR environmentally friendly rubber.
Improve grip comfort and at the same time strengthen the friction required to apply force. In order to ensure the texture and refinement of the official production in the future,
It is produced by two-color injection and integrated molding.
The central screwdriver seat is made of chrome vanadium (Cr-V) alloy steel with bright chrome surface, and the Bits screwdriver head is made of silicon alloy steel (S2) with silver plated mist effect.
All are the preferred materials for professional grade tools.


Dimensions
‧ Body 38 x 41 x 49 mm / packaging 70 x 70 x 85 mm
‧ 1 Huku screwdriver grip
‧ 1/4 ", 25mm screwdriver head cross / slotted 3 pcs each, 6 pcs in total
‧ Weight about 120g


Designer and brand profile

Use and maintenance
Do not place Huku in direct sunlight and high humidity, and keep it dry.
Origin / manufacturing methods
Made in Taiwan
Reminder
There may be color difference in the color of the photo, subject to the actual product