Now & Forever is a perpetual calendar that looks like a photo frame. It can be placed as the background of the photo you love most, or you want to commemorate or remember, and then easily replace the specific transparent monthly calendar of the month (or you can change it at any time) Photos to change the mood), after attaching a completely adhesive-free and reusable torn month, to achieve the effect of a perpetual calendar.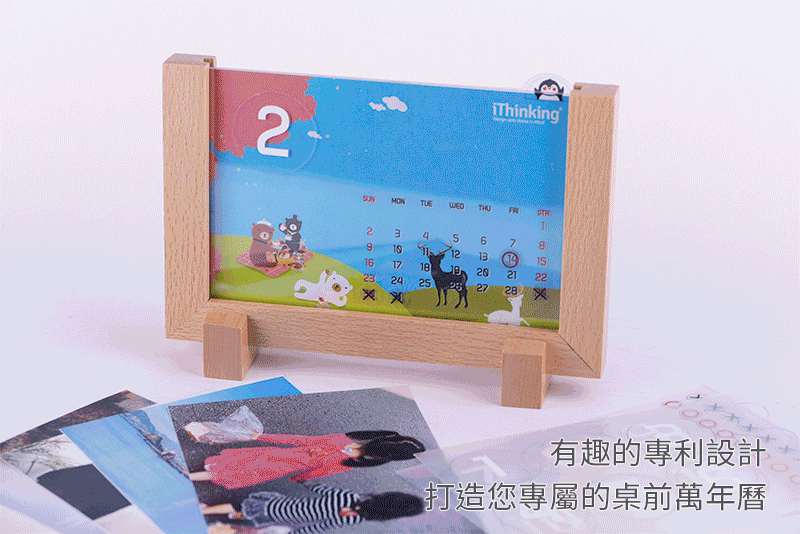 Now & Forever is a photo frame and a desk calendar, it is also a perpetual calendar, and it is its own photo frame type perpetual calendar.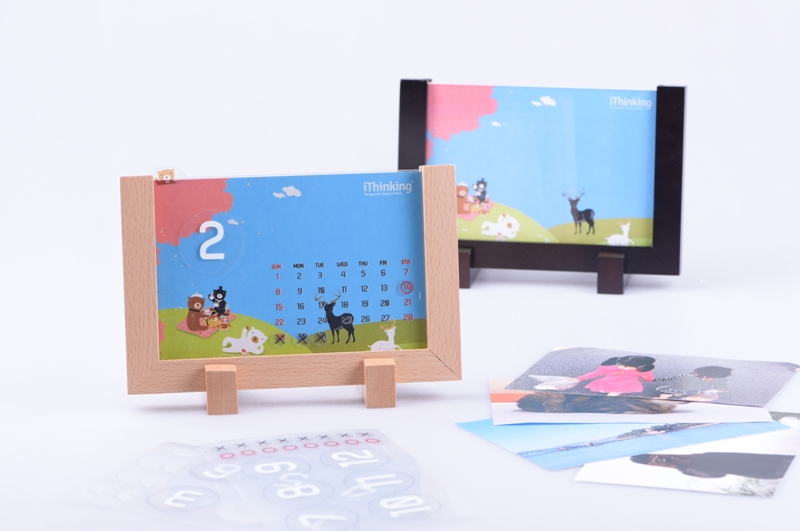 Product Features 

‧ Use Autonomous-Choose your own background picture, make your own picture, or even draw your own.
‧ Simple and practical-no electricity, refreshing vision, and no need to manually change the date every day.
‧ Woodwork-the combination of raw wood material and inlay, the production process is not sloppy
‧ Want to motivate-work hard for family and friends, dream goals and a better tomorrow!
‧ Resource and environmental protection-how do you deal with desk calendars that expire every year?

plan the details 
◆ Now & Forever has planned 7 transparent monthly calendars of the same size as the photos. By swapping the corresponding transparent monthly calendars that show the number of days and weeks of the current month, it is placed in front of the photo to achieve the perpetual calendar function with the photo of your choice as the background.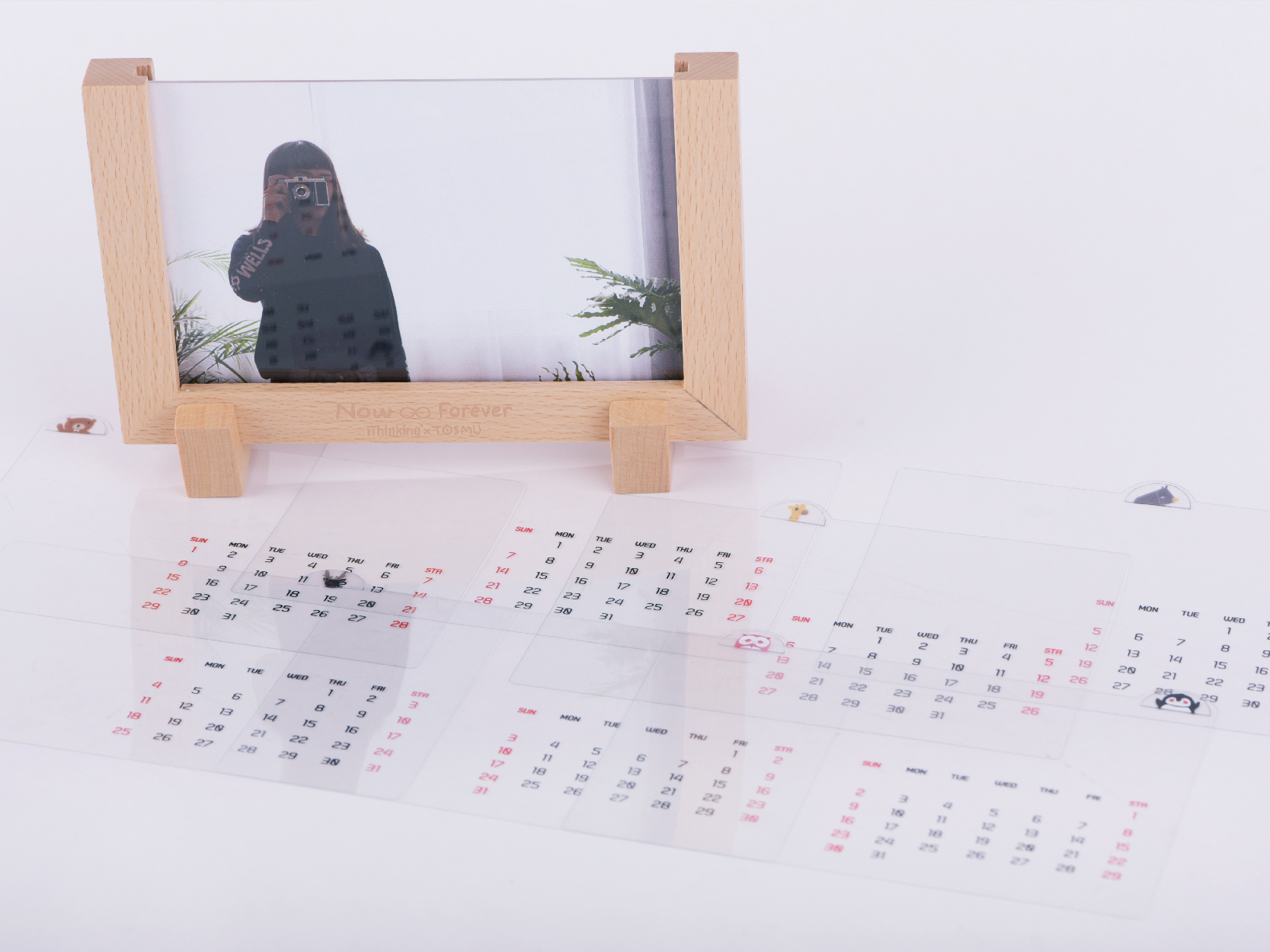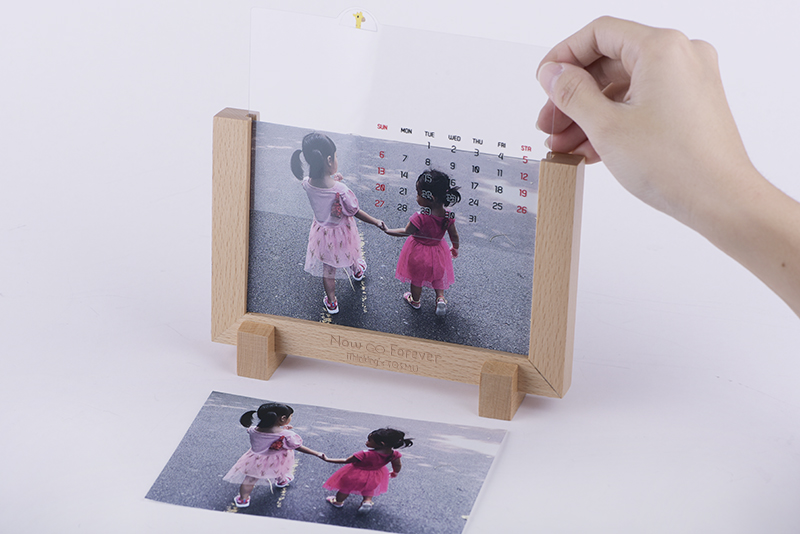 ◆ In order to make it easier to distinguish 7 transparent sheets, in addition to the semi-circular arcs at different positions on the top of 7 different monthly calendar transparent sheets, there are 7 different cute pattern electrostatic stickers for users to choose to stick on. On the semi-circular arc, it is convenient to distinguish quickly when selecting.


◆ For the handling of the month, the numbers from January to December are planned with all glue-free electrostatic stickers, and a number of XX and OO small labels, so that you can use it on the front of the photo frame at will and reuse it, and mark the important month on the calendar Or unnecessary days.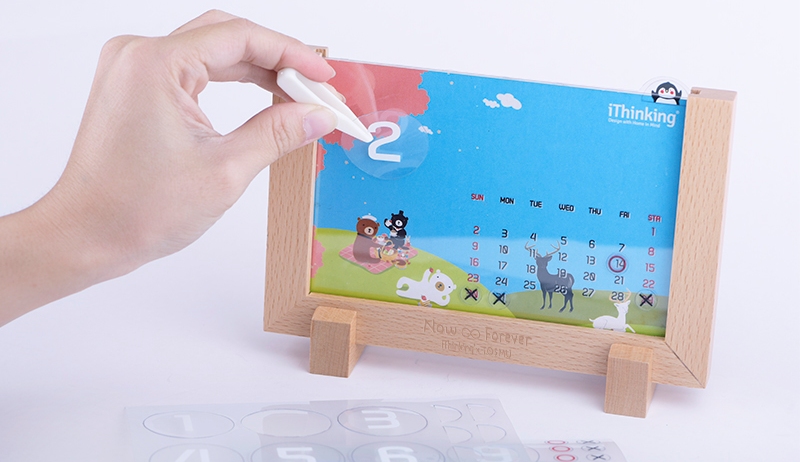 ◆ In order to maintain the fresh and clear vision of the perpetual calendar of the overall photo frame, a dual-level design is especially adopted in the bottom slot of the photo frame, so that temporarily unused transparent calendars and static stickers are obediently hidden behind.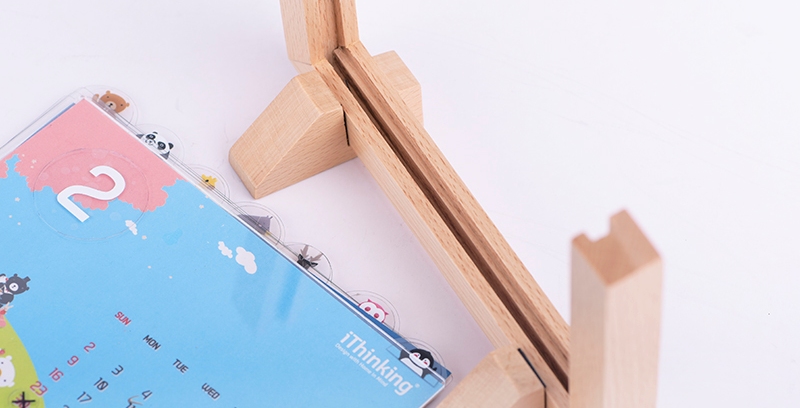 ◆ The body of the photo frame is made of 18mm thick logs (beech) material and inlay combination, and the materials and production process are not sloppy.


◆ Considering the necessity of cost and function, the foot base and the frame body are fixed by simple soft pads; in addition to the tedious process, the user can also decide the position of the tripod, and it can be easily replaced at any time.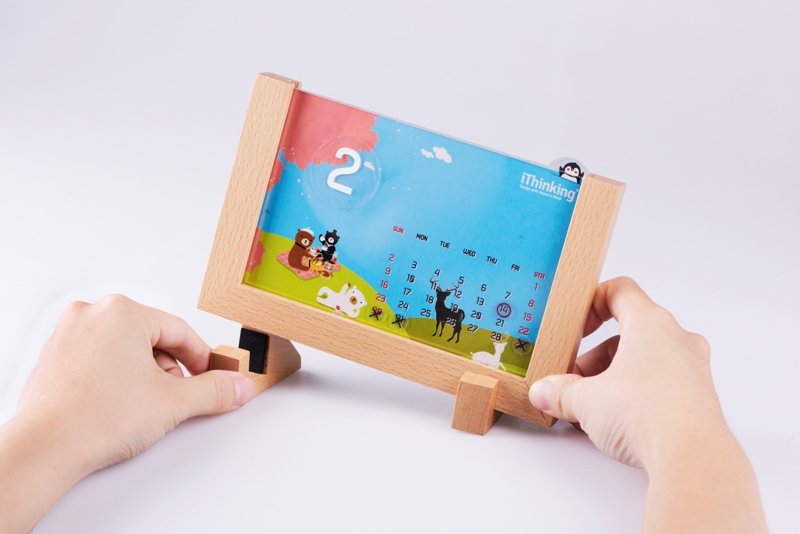 ◆ Both the front and back of the photo frame are made of 1.5mm thick acrylic board, lined with nearly a thousand pounds of paper cards, which is expected to make the overall structure more durable.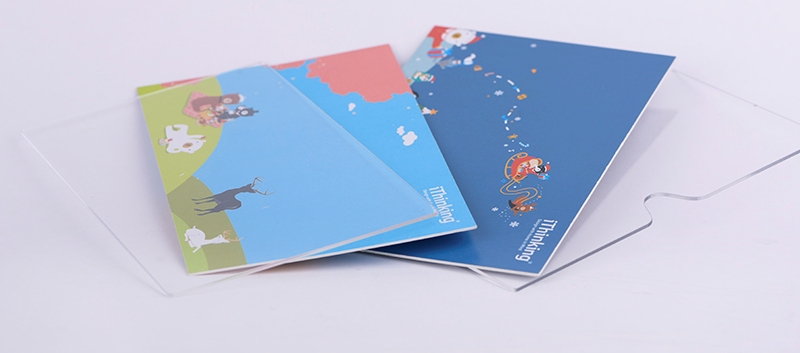 ◆ There are cute illustrations representing the four seasons printed on the front and back of the lined paper card, even if you haven't put a photo on it, it will have a pleasing effect.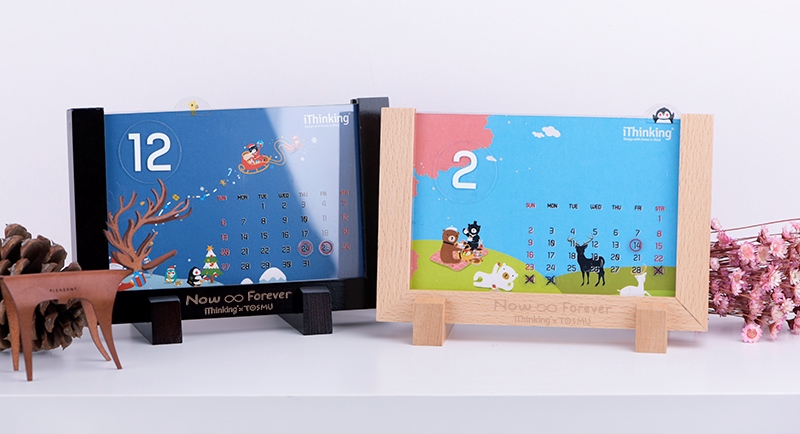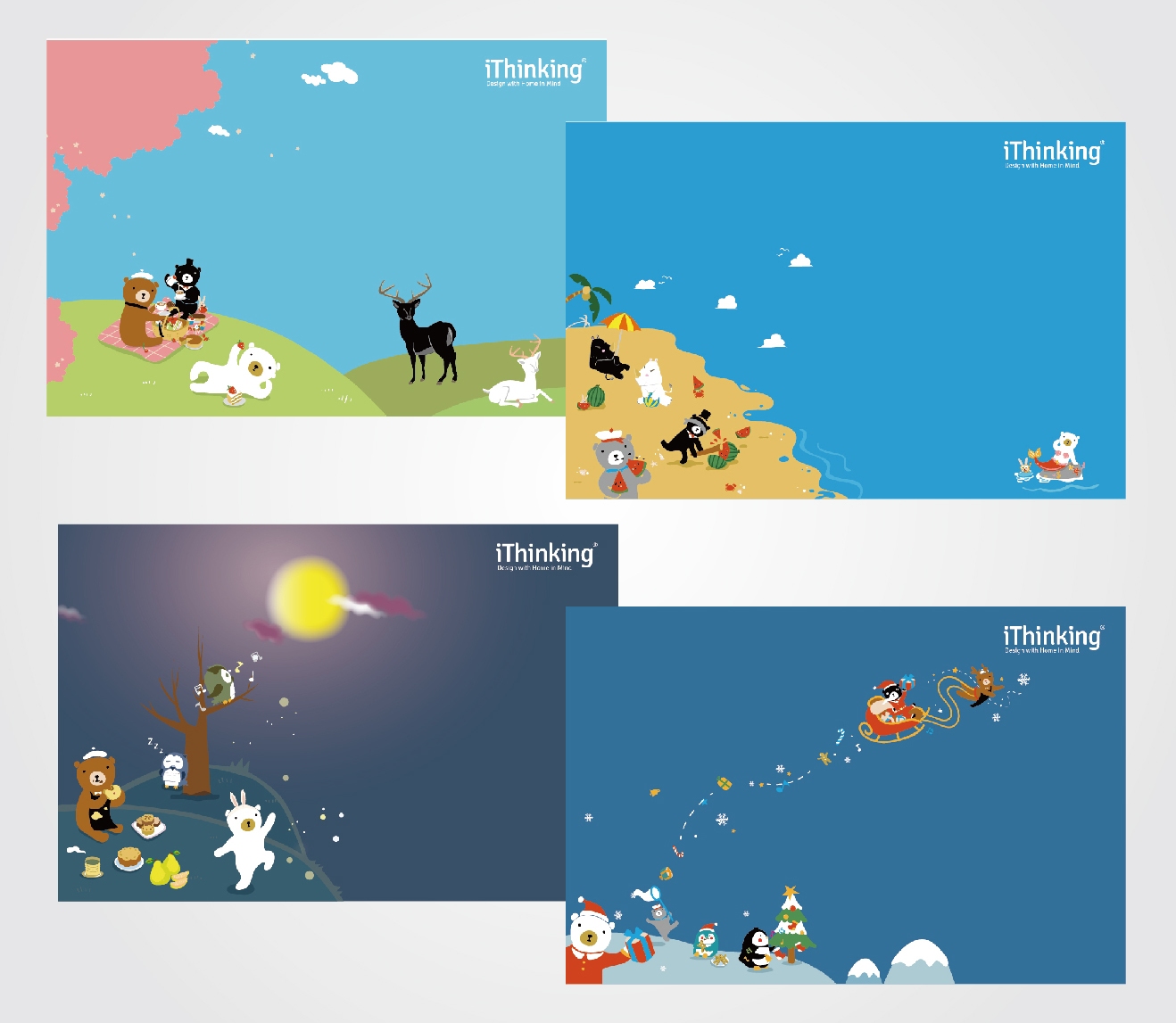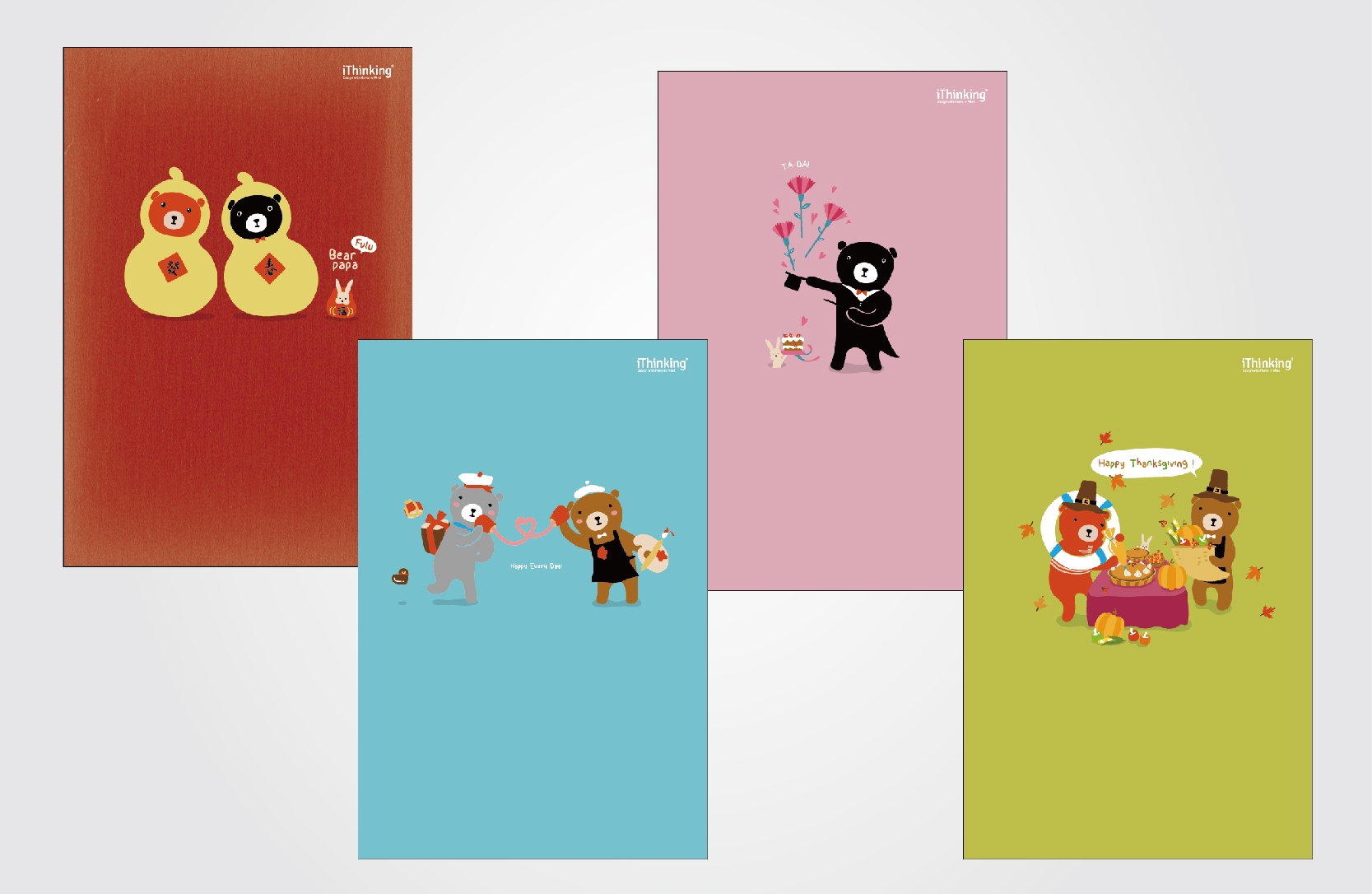 ◆ The front and rear acrylic plates and the inner liner paper card naturally form three storage areas. After replacing the paper card, 3 ~ 4 favorite photos can be added to replace the current partition.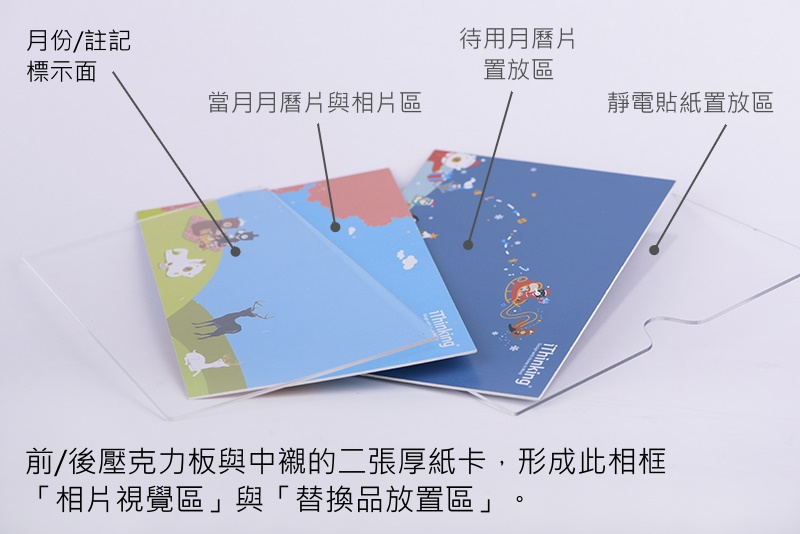 ◆ In order to cope with different photo backgrounds, the monthly calendar film adopts red and black main colors, and the back is staggered and lined with a white background three-color screen printing, so that the monthly calendar is displayed more clearly.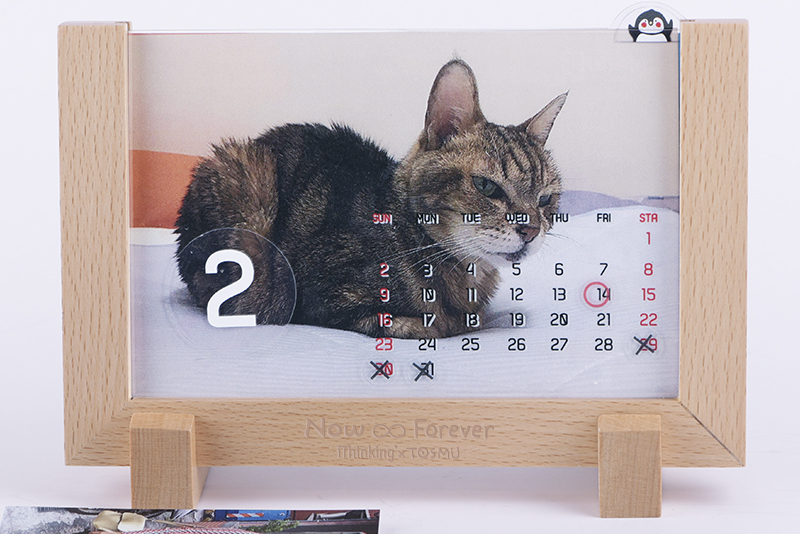 ◆ Comes with a small nickel used for contact lenses, allowing users to repeatedly use electrostatic stickers is convenient and fast; do not worry that the stickers are not easy to tear and stick, or worry about using your fingers to pull the stickers!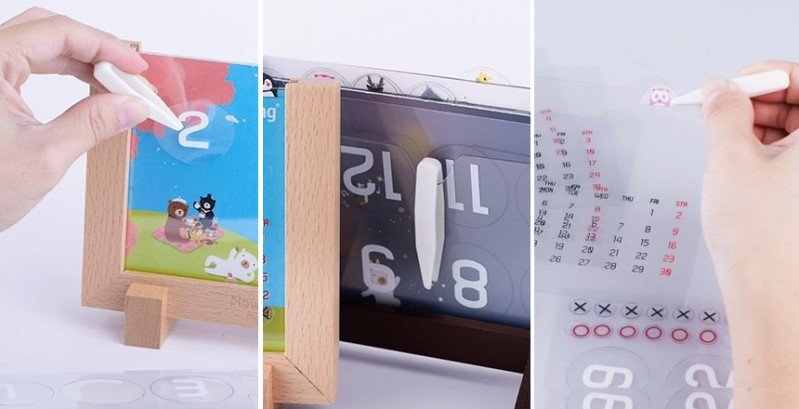 ◆ Now & Forever perpetual calendar function accessory package, at the same time, it can be applied to the existing photo frames of the same specifications, so that your home photo frame can also instantly become a photo frame with perpetual calendar function.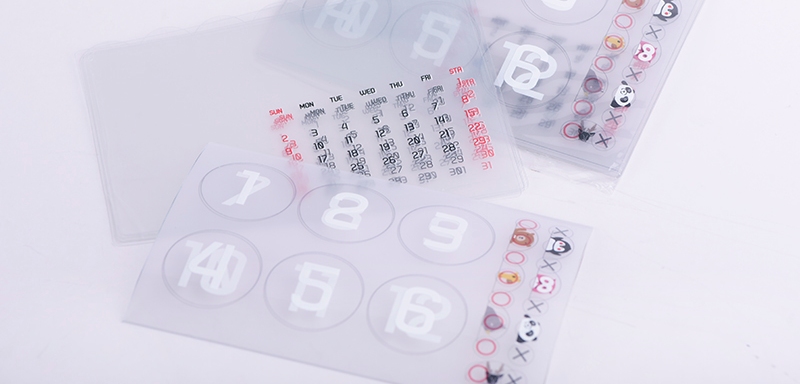 (It 's fun to put a photo frame at home, put a monthly calendar, add a month, and turn seconds into a personal desk calendar!)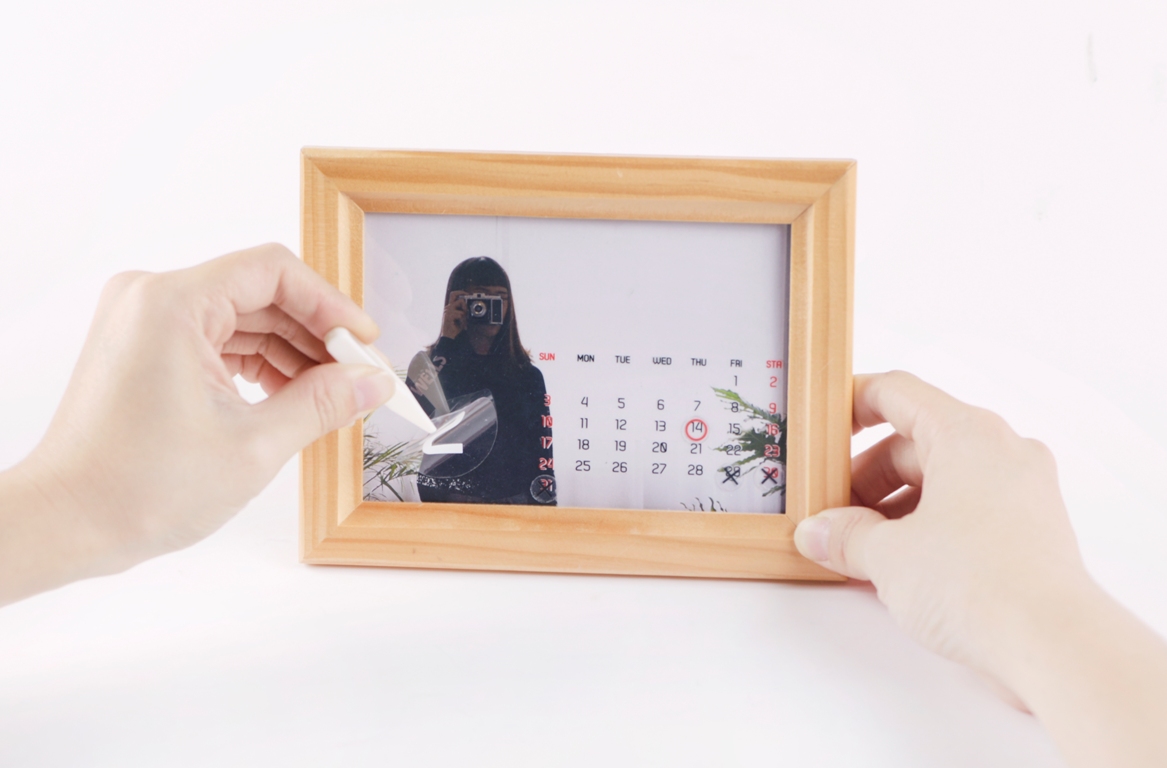 。Color:
wood color, walnut color, two colors optional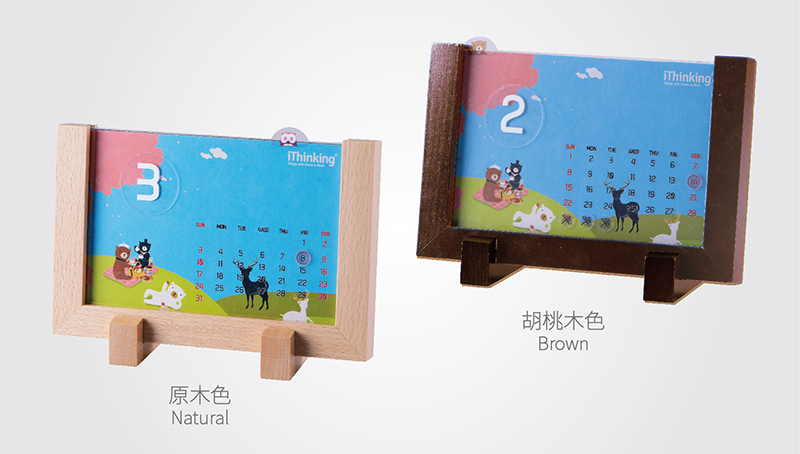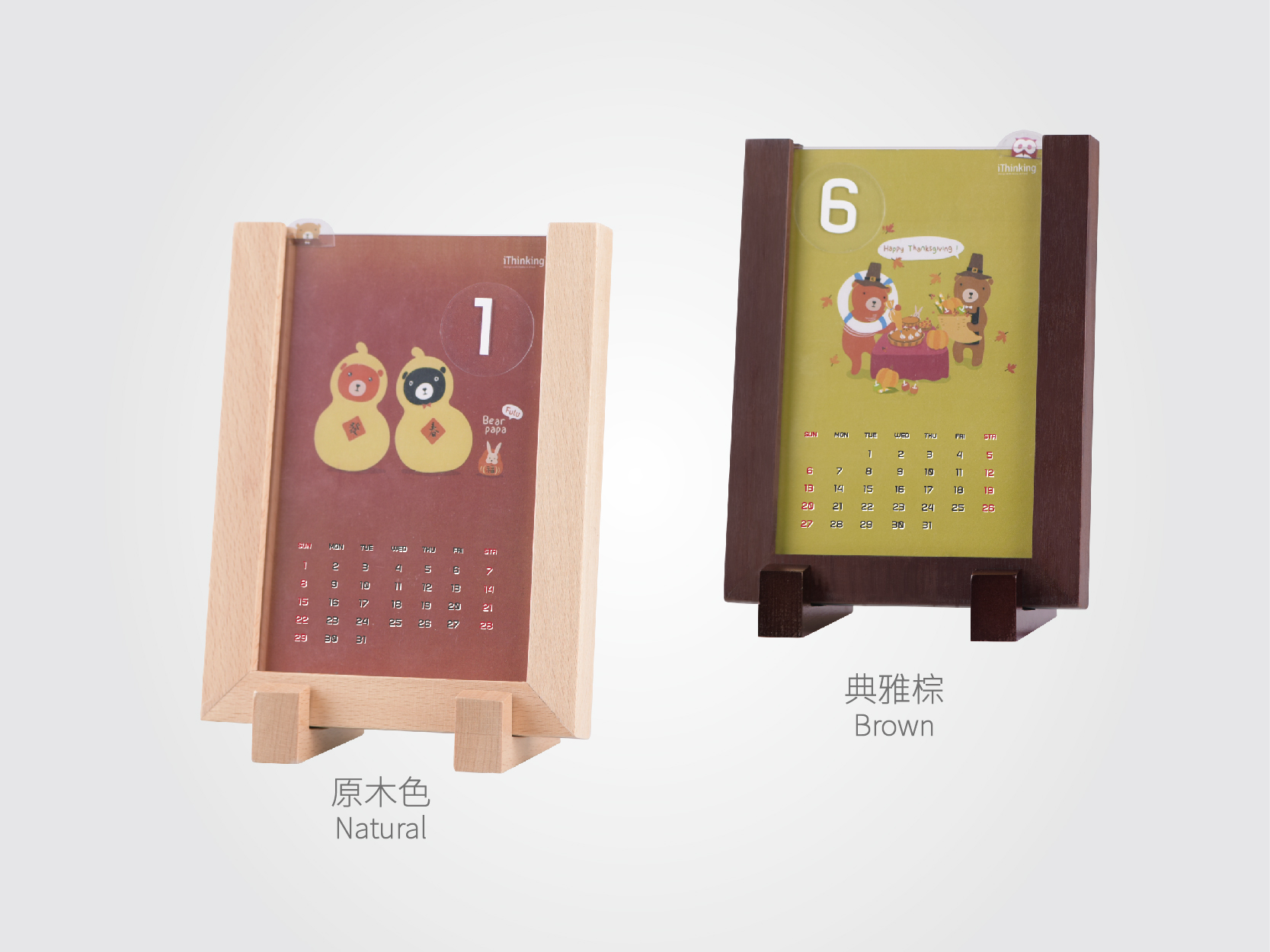 Exquisite packaging design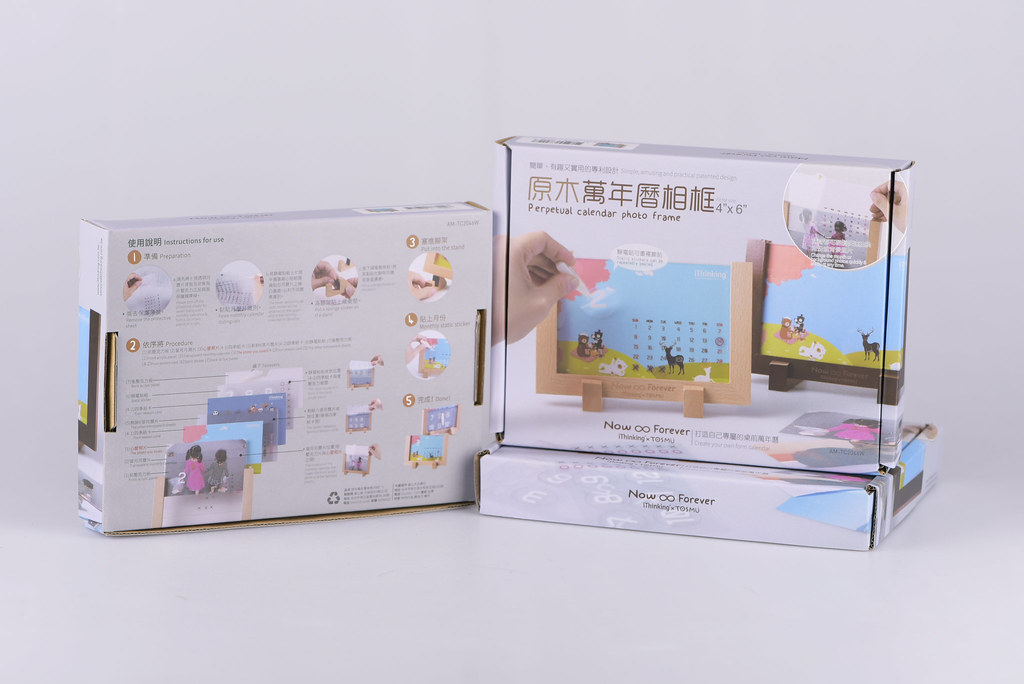 。Color box packaging: including photo frame x1, feet (and plug pads) x2, one front / rear transparent acrylic plate, two printed back cards for four seasons, perpetual calendar accessories (transparent monthly calendar x7, two monthly static stickers, Nickel x1) x1.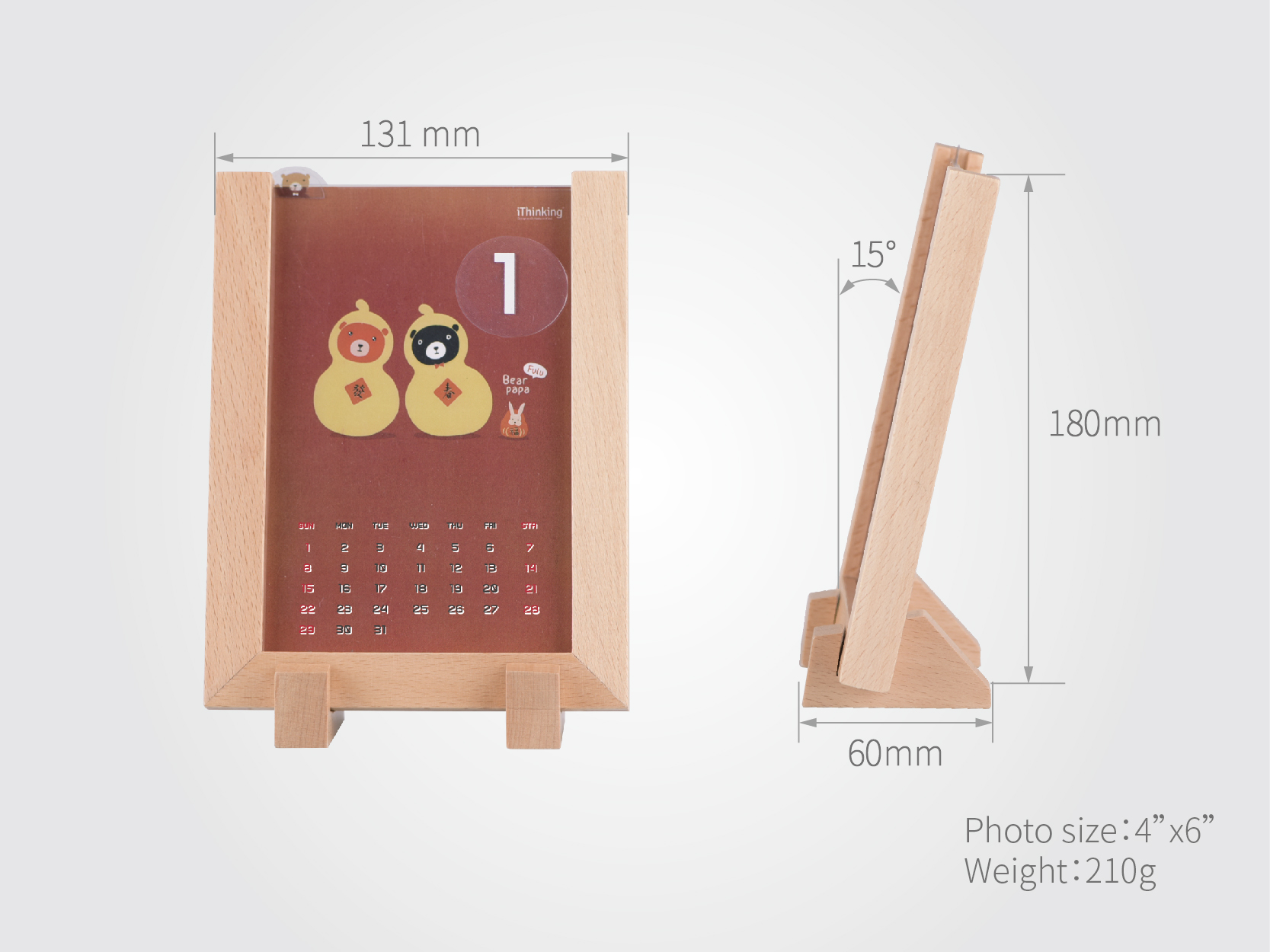 【Available separately】

My home photo frame can also be upgraded and transformed into seconds!
That's right, if you already have rich and beautiful photo frames, you can purchase our "Perpetual Calendar Accessories Pack" to upgrade!



Optional accessories package

The whole process of woodworking for this product: TOSMU www.pinkoi.com/store/tosmu Guided collaboration
Designer and brand profile

Use and maintenance
Do not place Perpetual calendar photo frame in a place exposed to strong light and high humidity, and keep it dry.
Origin / manufacturing methods
Made in Taiwan
Reminder
There may be color difference in the color of the photo, subject to the actual product