Golden Dot Design Award-winning works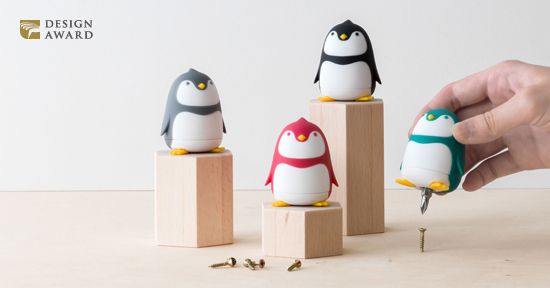 The penguin screwdriver integrates DIY tools into the decorative aesthetics, giving the cold tools a warm element. Its texture and cute grip not only improve the comfort of operation, but also combine the storage, beauty and practicality of household tools. At the same time, it can enhance the interaction between parents and children during the repair, increase the willingness of women to use tools, and condense the family's emotions.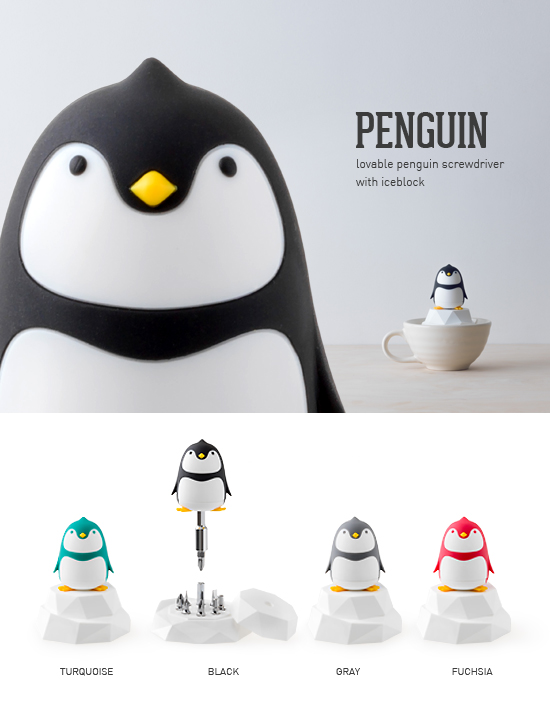 Gu's penguin has a round belly, a tooty butt, a handsome rubbing of the head hair, and a pair of expected eyes. The warm and playful appearance has become the most practical and beautiful daily necessities in the family. The Penguin iceberg model is additionally equipped with an iceberg base. The base is equipped with 8 common screwdrivers with different sizes (3 in a word and 3 in a large and small cross, and 2 in a hexagonal size), and an extension rod is added to enhance the practicality.


Instructions
1. Pull up the penguin
2. Push down the middle extension rod and remove the extension rod from the bottom
3. Insert the extension rod into the magnetic attraction at the bottom of the penguin
4. Remove the screwdriver from the iceberg and insert the extension rod
5. God! Super perfect operation feel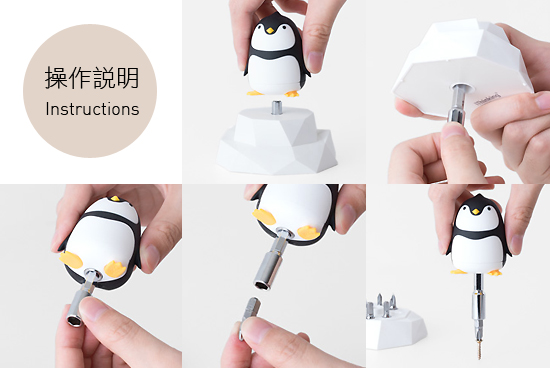 Simple repair helper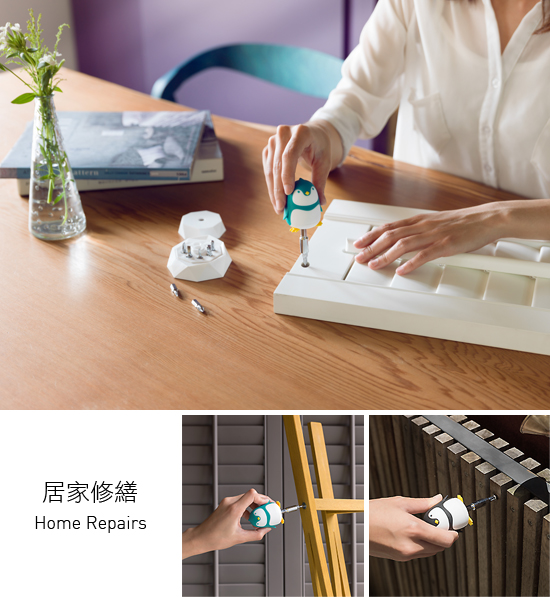 Create a warm home atmosphere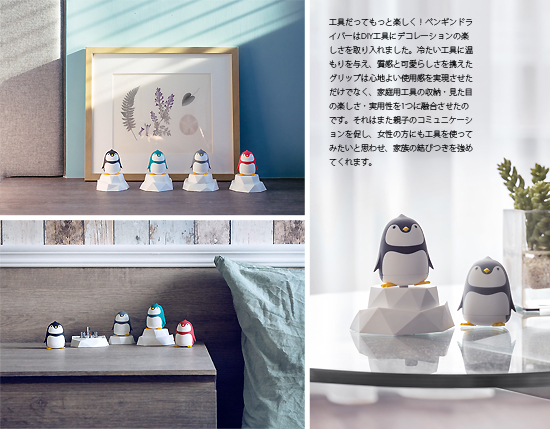 Color selection
The Penguin Iceberg model is launched in 4 colors, divided into cold and black, gray and vibrant tropical colors, pink, blue and green.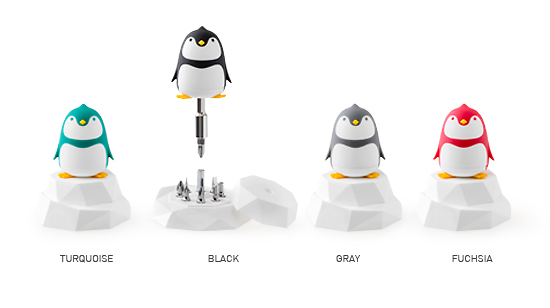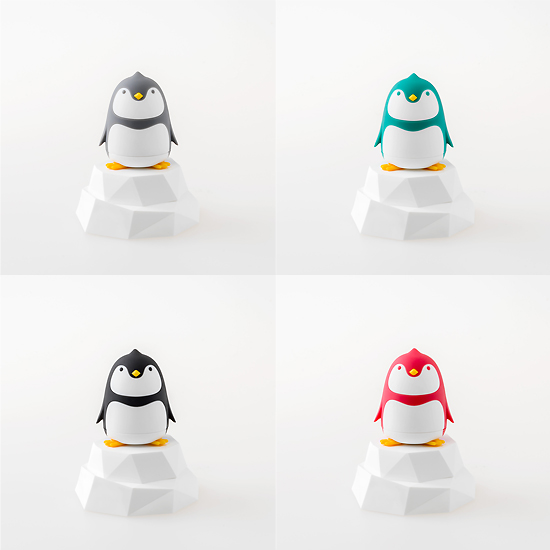 Exquisite packaging design


Persistence of quality and structural design
The penguin body uses environmentally friendly and high-toughness engineering-grade PP plastic as the base material, and the surface is coated with TPR environmentally friendly rubber, which improves the grip comfort and at the same time strengthens the friction required for force application. In order to ensure the texture and exquisiteness of the official production in the future, it is specially produced by two-color injection and integrated molding. The central screwdriver base is made of chrome vanadium (Cr-V) alloy steel with bright chrome surface, and the Bits screwdriver head is made of silicon alloy steel (S2) with silver-plated mist effect, which is the first choice for professional grade tools.

Dimensions
‧ Body 79 x 84 x 91 mm / packaging 80 x 80 x 105 mm
‧ 1 penguin screwdriver grip
‧ 42 mm extension rod
‧ 1/4 ", 25mm screwdriver head cross / slot 3 each, 2 hexagonal, 8 total (different sizes)
‧ Weight about 166g
Designer and brand profile

Use and maintenance
Do not place penguins in direct sunlight and high humidity, and keep them dry.
Origin / manufacturing methods
Made in Taiwan
Reminder
There may be color difference in the color of the photo, subject to the actual product