The best choice for the Chinese New Year's lucky bag and a good bargain to reward yourself, friends and relatives!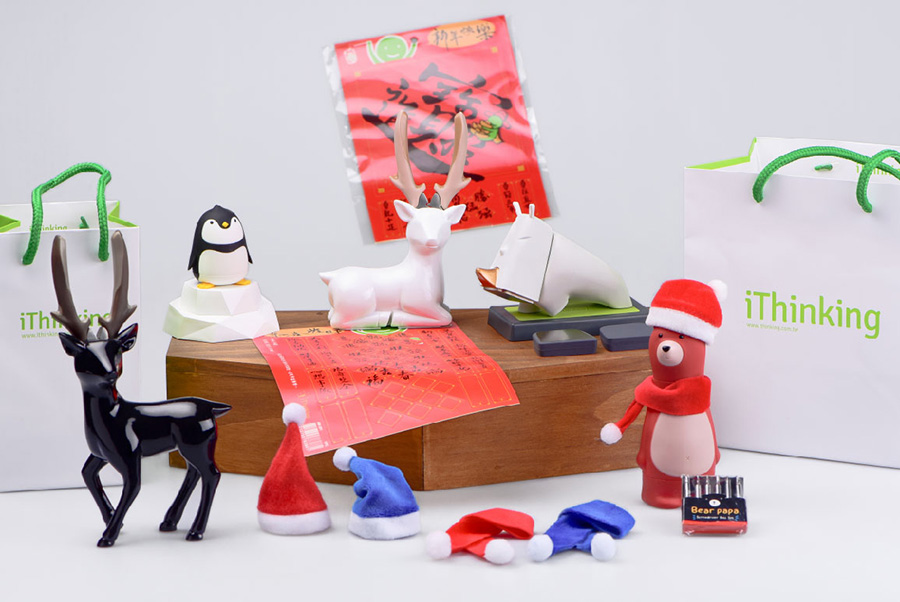 iThinking Selected-Auspicious Fukubukuro/ Mystery Grab Bag includes:
Dear Deer standing deer long nose pliers x1
Dear Deer sitting deer diagonal pliers x1
Rhino Rhino Hammer-Three Colors x1
Silicon/stainless steel hammer cap and base x1
Bear Papa Screwdriver Set-Four Colors x1
Penguin & Iceberg x1
6-piece precision screwdriver x1
Courage Boy Spring Festival Couplets x1 Set (2 pieces)
Christmas cap x2+scarf x3
Exquisite gift bag (middle) x3, (small) x2
The above products will be shipped randomly.
If you want to choose a specific color, please note it in the order.
Standing deer: black/white, glossy/matte (optional)
Sitting deer: black/white, glossy/matte (optional)
Rhino: black/white/grey (optional)
Bear Papa: black/grey/brown/red (optional)
Penguin: black/gray/blue-green/pink (optional)
Santa hat/scarf: red/blue optional (optional)
The total value: $6,145, limited edition !
Designer and brand profile

Use and maintenance
Please do not it in my home where there is strong direct light and high humidity, and keep it dry.
Origin / manufacturing methods
Made in Taiwan
Reminder
There may be color difference in the color of the photo, subject to the actual product