For us, tools are indispensable good helpers in life,
But because of the low frequency of use, it has been left in the corner for a long time,
Causes troubles that cannot be found when needed.
You can try to recall the occasion where you used a hammer,
Where is the hammer when you need it most?

After you have used Rhino Hammer, you don't have to worry about this problem anymore.
Now, we want to present Rhino Hammer to you full of imagination and creativity.

Golden Dot Design Award-winning works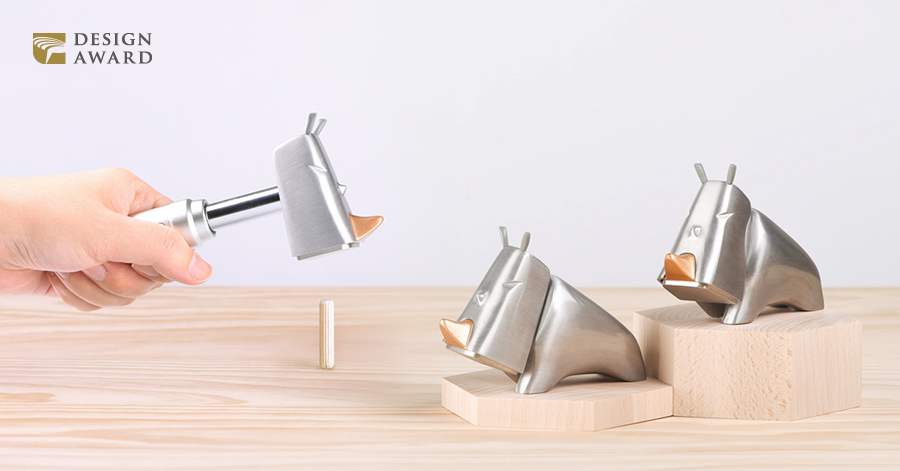 Product description and story
Rhino is a big boy who is full of energy and runs on the grassland every day.
His shiny rhino horns can be seen from a distance, as long as he hears the companion's shouting,
Without saying anything, Rhino flew over immediately to break through the obstacles.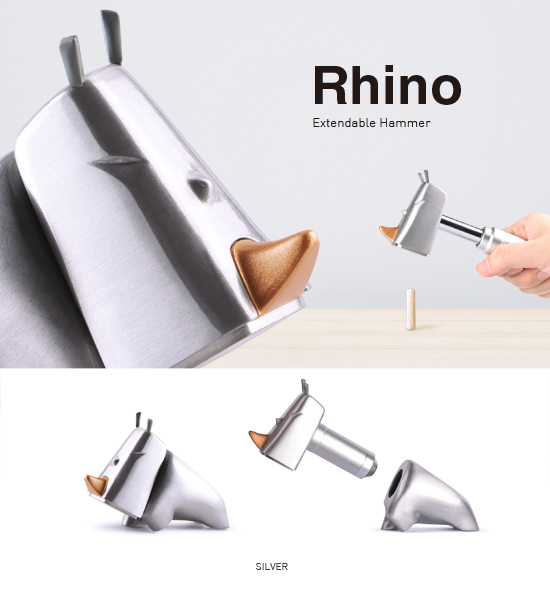 Rhino horn is a highly textured metal, in addition to emphasizing the characteristics of rhinoceros,
It also reminds us of the protection and respect of species,
The function of the hammer can be directly associated with the animal characteristics of rhinoceros.

The forefoot is slightly bent to prepare to start, highlighting its lively personality.
The ear is made of rubber, which is different from the rigid material to add a playful sense of fun.

When using it, pull out the head of the rhinoceros, and the hidden grip extension design is more suitable for human operation
Solve the small errands that need a hammer in life.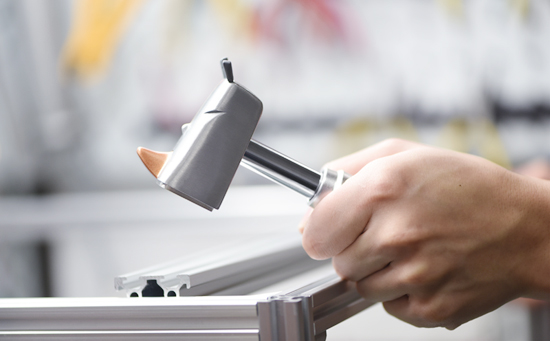 Instructions
1. Take out the head of the rhinoceros.
2. Pull the grip that is magnetically attracted under the head firmly.
3. Rotate the grip in the direction indicated by the arrow until secure.
4. Hold the handle to operate.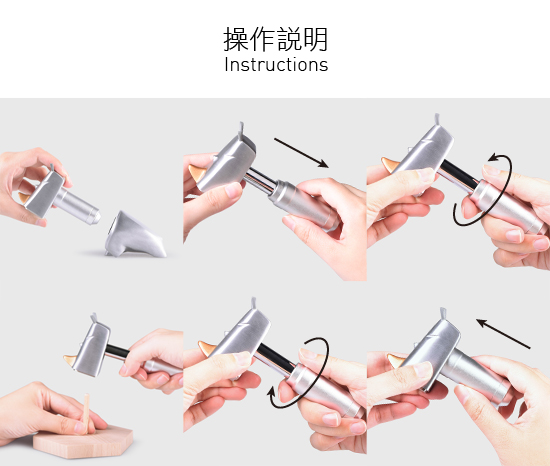 After use:
1. Turn the handle loose in the opposite direction of the arrow.
2. Push towards the head and retract the extension grip by magnetic force.
3. Put the head back into the body.
4. You can easily collect any place in your home.

Color selection
Rhino Hammer has 3 colors, black, iron gray and white.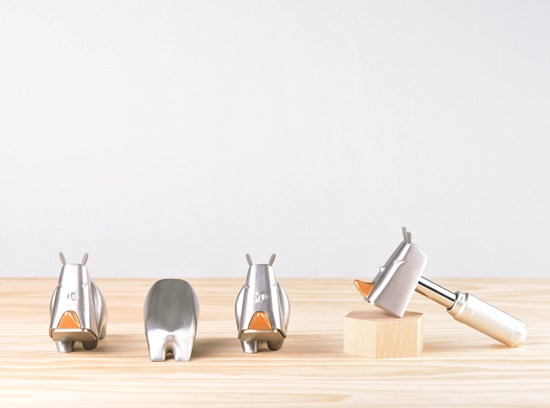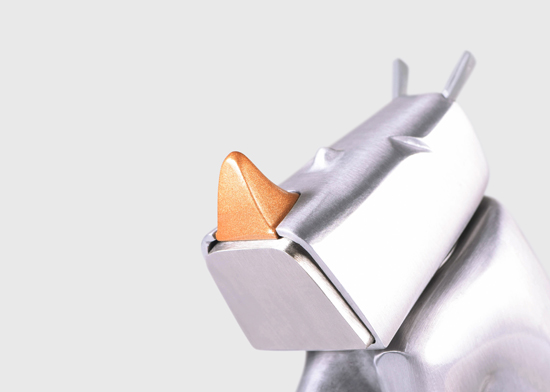 Also available in black, gray and white:

Exquisite packaging design
Persistence of quality and structural design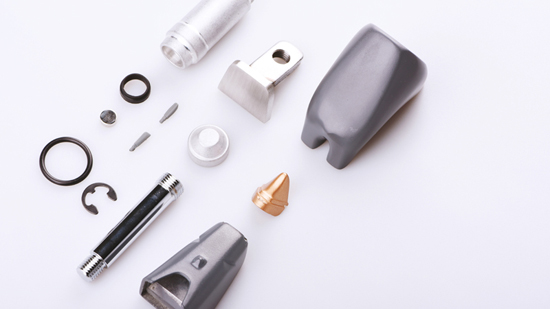 Rhino body is made of aluminum alloy, which is light and not easy to rust.
The surface is painted with non-toxic materials, which can be used by members of the family at ease;
The ear is made of rubber, which is different from the rigid material to add a playful sense of fun.
Aluminum alloy grip and carbon steel telescopic rod material, effectively reduce the burden of grip and strengthen the practicality;
The percussion surface is made of stainless steel, and the texture of the hair surface enhances the texture and design of the product.
Rhino is not only a practical helper, but also promoted as a valuable collectible in the home.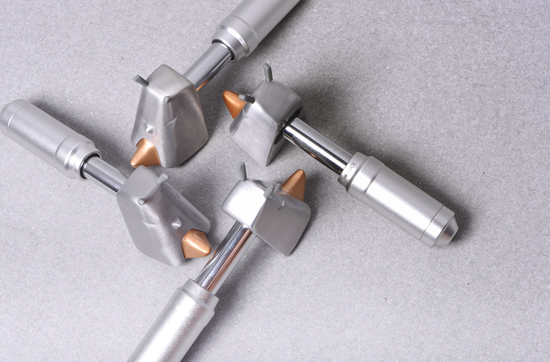 Dimensions
‧ Body L120 x W47 x H80mm / Packing L150 x W110 x H65mm
‧ 1 rhino hammer
‧ 1 rhinoceros body base
‧ Weight about 470g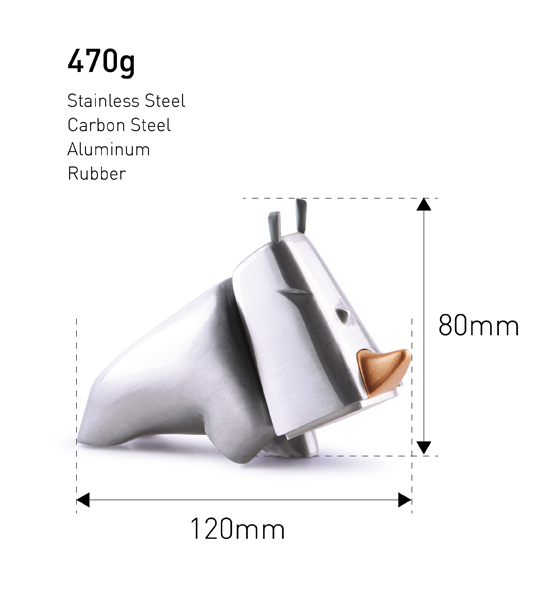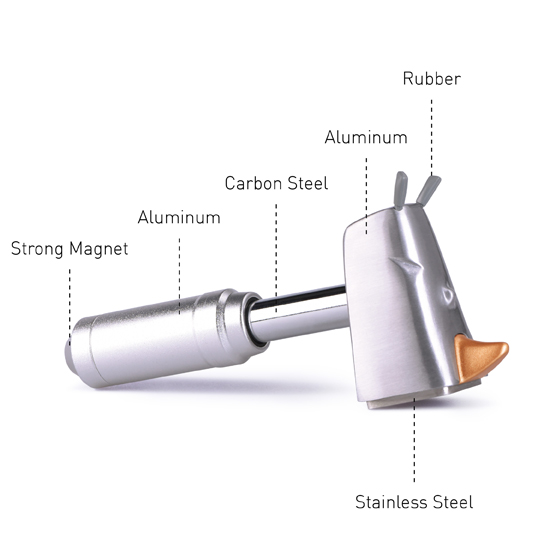 Designer and brand profile

Use and maintenance
Do not place Rhino in a place exposed to strong light and high humidity, and keep it dry.
Origin / manufacturing methods
Made in Taiwan
Reminder
There may be color difference in the color of the photo, subject to the actual product