This is an optional accessory for Bear Papa.
Bear Papa White Bear Classic Ratchet Screwdriver Set
Bear Papa Ratchet Screwdriver Set (four colors)
Let Bear Papa solve the problem of disassembly and fixation of small screws such as commonly used glasses, toys and other electronic products!
Product description and story
There are storage spaces inside the belly and the basis of Bear Papa where you can store the bits!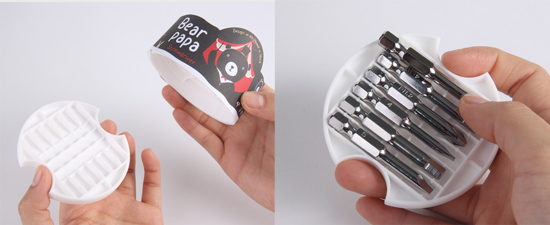 Each screwdriver bit is magnetized, which is more convenient to use.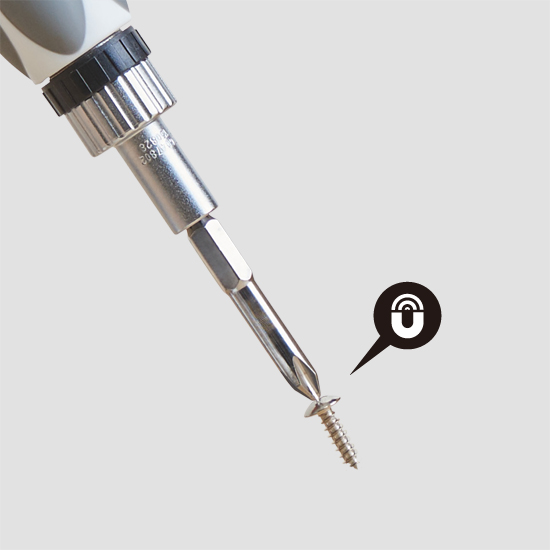 Exquisite packaging design
There are 6 pieces in each group, simple carton packaging.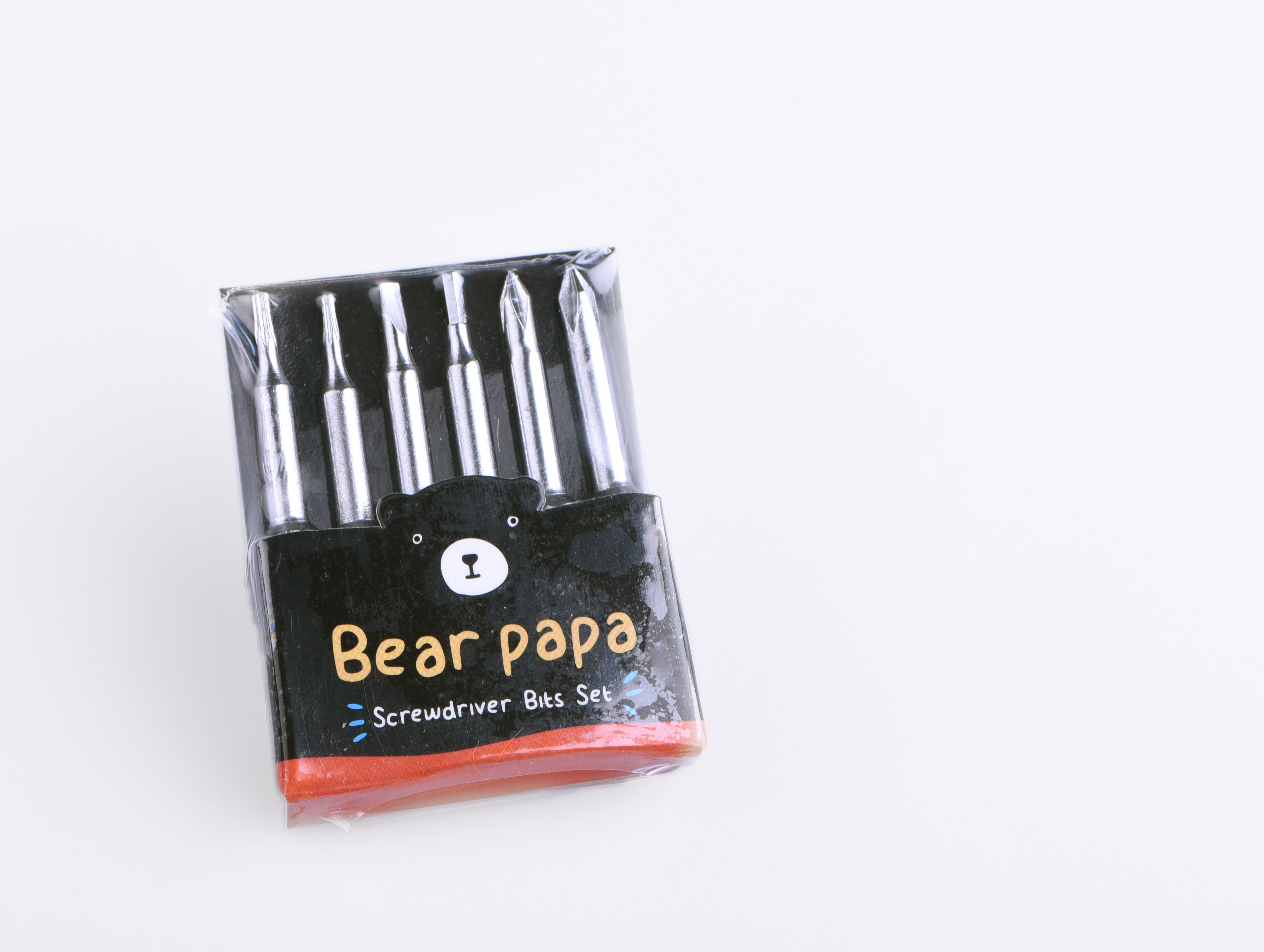 Dimensions
Phillips Screwdriver Bit #00, #0 (HTP814R-50PH0, HTP814R-50PH00)
Flathead Screwdriver Bit 2.5mm (HTP814R-50SL025)
Plum Blossom #T5, #T6 (HTP814R-50TR05-SC, HTP814R-50TR06-SC)
Hex Screwdriver Bit 2mm (HTP814R-50HX02)
Material: The screwdriver bit is made of silicon alloy steel (S2), and the surface is chrome-plated and rust-proof. It is the first choice for professional tools.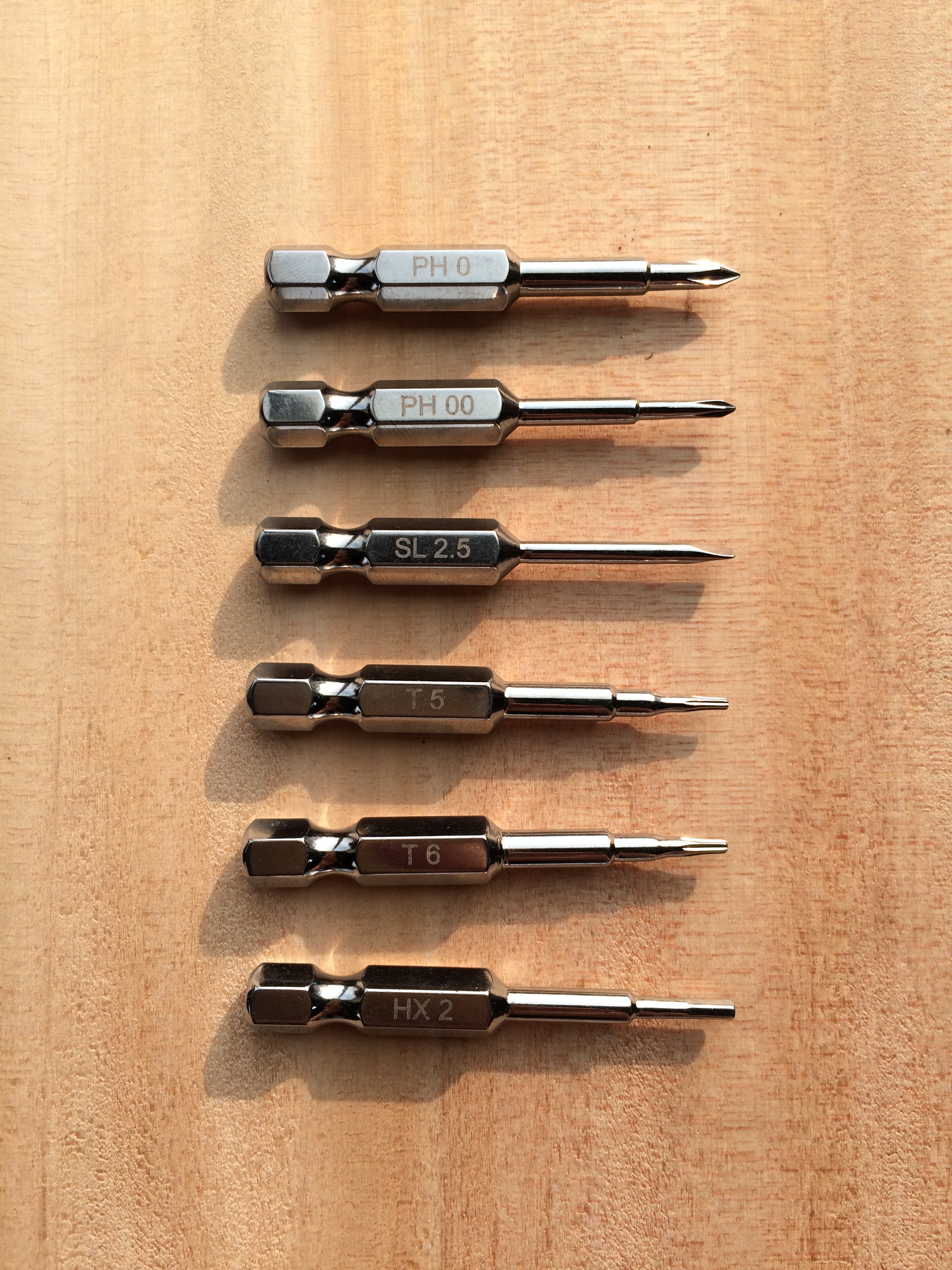 Designer and brand profile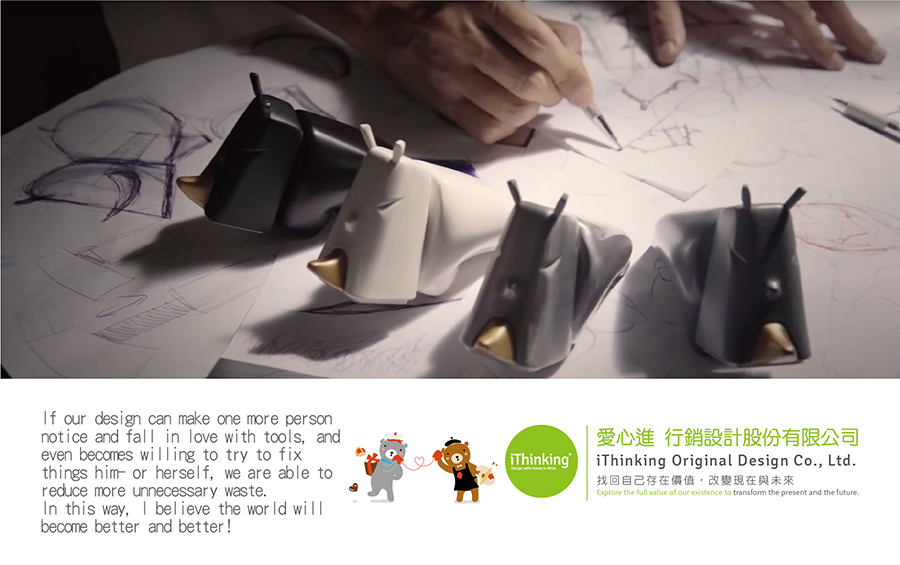 Use and maintenance
Do not it in a place exposed to strong light and high humidity, and keep it dry.
Origin / manufacturing methods
Made in Taiwan
Reminder
There may be color difference in the color of the photo, subject to the actual product